2017-09-19
Prime Minister Narendra Modi inaugurates 56 years long project of Sardar Sarovar Dam on river Narmada in Gujarat.
2017-09-19
Halimah Yacob is the first woman president of Singapore.
2017-09-19
'Father of nephrology in India' Dr KS Chugh dies of cancer at 85.
2017-09-10
Pluto mountains named after Tenzing Norgay, Edmund Hillary.
2017-09-03
Suresh Prabhu resigns from the Post of Railway Minister.

2017-09-03
Nirmala Sitharaman is the new Defence Minister.
2017-09-03
Piyush Goyal is the new Railway Minister of India.
2017-09-02
Kenneth I. Juster is the new U.S. ambassador to India.
2017-09-01
Indian-origin J.Y. Pillay appointed Singapore's acting President after President Tony Tan Keng Yam has completed his six-year term.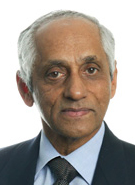 2017-09-01
PSLV-C39 mission fails; IRNSS-H1 satellite trapped inside heat shield of the rocket.
2017-09-01
European XFEL(X-ray Free Electron laser): World's Largest X-ray Laser to Launch in Hamburg.