2018-10-19
The silicon city of India Bangalore becomes the first city in India to get Cryptocurrency ATM by crypto exchange Unocoin. It is soon said to be made available in Mumbai and Delhi.

2018-10-17
The Indian Railway Catering and Tourism Corporation Limited (IRCTC) Saturday launched 'AskDisha' (Digital Interaction to Seek Help Anytime) -- a chatbot powered by artificial intelligence (AI) for improving customer services of railway passengers.
2018-10-17
Allahabad is renamed to %u2018Prayagraj%u2019. UP cabinet clears proposal to rename Allahabad as Prayagraj.
2018-10-06
Indian-American nuclear expert Rita Baranwal to head the nuclear energy division at the Department of Energy.
2018-10-06
James P. Allison, Tasuku Honjo win Nobel Prize in Medicine for cancer research.
2018-10-06
Nobel Peace Prize goes to Congolese Dr. Denis Mukwege, Yazidi rights activist Nadia Murad.
2018-10-05
Alphonso Mango gets Geographical Indication tag
2018-10-04
Sandeep Bakhshi is appointed as the new CEO of ICICI bank.
2018-10-04
Ogyen Trinley Dorje, the 17th Gyalwang Karmapa the second most important Tibetan monk after the Dalai Lama, has acquired the citizenship of Dominica, a Caribbean country, to travel around the world.
2018-10-04
Nobel Prize in Chemistry has been awarded to Frances H Arnold, George P Smith and Gregory P Winter
2018-10-04
Nobel Prize 2018 in Physics has been awarded to
Gérard Mourou, Arthur Ashkin, Donna Strickland
2018-10-04
Infosys gets A3 rating from Moody's
2018-10-03
Ranjan Gogoi takes charge as the 46th Chief Justice of India on 3rd October 2018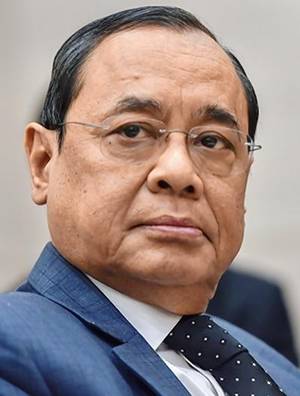 2018-10-03
First State water grid portal launched in Jaipur with the start of fourth phase of the Jal Swavalamban Abhiyan, which is the Rajasthan government%u2019s flagship water conservation project.
2018-10-03
Nagaland Chief Minister Neiphiu Rio on Wednesday launched the Measles-Rubella Vaccination Campaign (MRVC)
2018-10-03
Justice Surya Kant was on Wednesday appointed Chief Justice of the Himachal Pradesh High Court