March 2017
2017-03-31
New one page form to make Income Tax Returns filling simpler is introduced with the name Sahaj.
2017-03-31
The Government of India signed a contract for the Discovered Small Fields (DSF) Bid 2016 with GEM Laboratories for extracting Hydrocarbons at Neduvasal, in Tamil Nadu
2017-03-31
Information and Broadcasting Minister M Venkaiah Naidu launched the online film certification system, 'e-cinepramaan' with an aim to censor corruption and promote clean cinema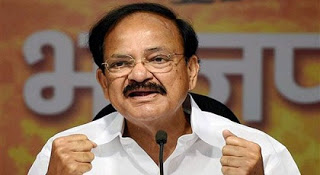 2017-03-31
The 3rd G-20 Framework Working Group (FWG) Meeting under the G-20 German Presidency was held in Varanasi on 28th and 29th of March, 2017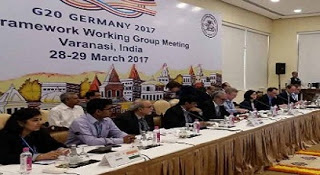 2017-03-30
INLCU L51 was commissioned into the Indian Navy on 28 Mar 2017 by Vice Admiral Bimal Verma, AVSM, Commander-in-Chief, Andaman and Nicobar Command at Port Blair.
2017-03-30
The Supreme Court on 29 March 2017 ordered a freeze on the registration and sale of BS-III fuel compliant vehicles from 1 April 2017, when the next level and environmentally friendly BS-IV fuel emission norms will kick in.
2017-03-30
The Union Defence Ministry has approved most of the proposals of a committee of experts, headed by Lt. Gen. D.B. Shekatkar (Retd) to bring host of reforms in the military and improve financial management.
2017-03-30
Trade body Confederation of Indian Industry (CII) on 27th March 2017, said the Vice-Chairman of auto-major Toyota Kirloskar Motor, Vikram Kirloskar,has been appointed as its Chairman, Southern Region, for the period 2017-18.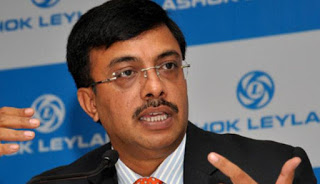 2017-03-30
Television viewership ratings agency Broadcast Audience Research Council (BARC) on 28th March 2017, appointed Mukul Mudgal, former chief justice of the Punjab and Haryana high court, as head of its independent disciplinary committee—BARC India Disciplinary Council (BDC).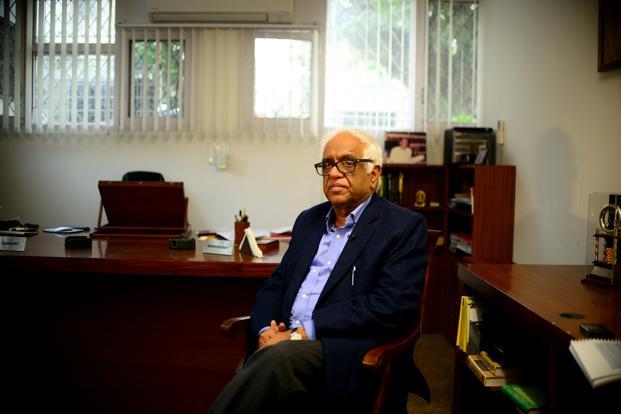 2017-03-30
Siddhartha Upadhyay appointed on governing body of Sports Authority of India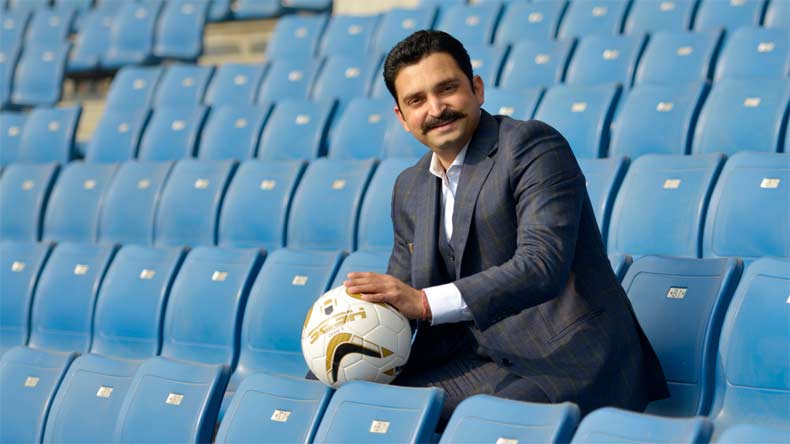 2017-03-30
Oil Ministry brings Shazia Ilmi on EIL's board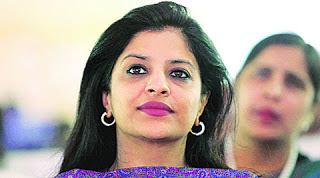 2017-03-29
The Mental Healthcare Bill 2016, that provides for mental healthcare and services for persons with mental illness, and also decriminalises suicide, secured parliamentary approval on 27th March 2017, with the Lok Sabha's assent to the legislation
2017-03-29
Admiral Sunil Lanba inaugurated the first ever 'Integrated Automatic Aviation Meteorological System (IAAMS)' at INS Rajali on 28 March 2017
2017-03-29
Chirag Shetty-Satwiksairaj Rankireddy clinch Vietnam Open Challenger for first title of the season
2017-03-29
India defeats Australia by eight wickets in the final Test in Dharamsala to claim the four-match Border-Gavaskar Trophy 2-1
2017-03-29
Indian-American Vanita Gupta, who headed civil rights division in the Department of Justice in the Obama Administration, has been appointed as president and CEO of 'The Leadership Conference on Civil and Human Rights', becoming the first woman to head the prestigious organisation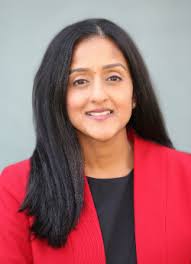 2017-03-29
Reliance Group Chairman Anil Ambani has been inducted to the international advisory board of global think-tank Atlantic Council that has among its members former U.S. National Security Advisor Zbigniew K. Brzezinski and former Australian Prime Minister Kevin Rudd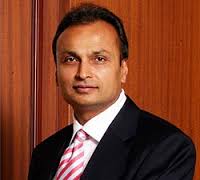 2017-03-29
Indian Army Chief, General Bipin Rawat, arrived on a four day visit to Kathmandu on 28th March 2017, to receive the honorary General title of Nepal Army.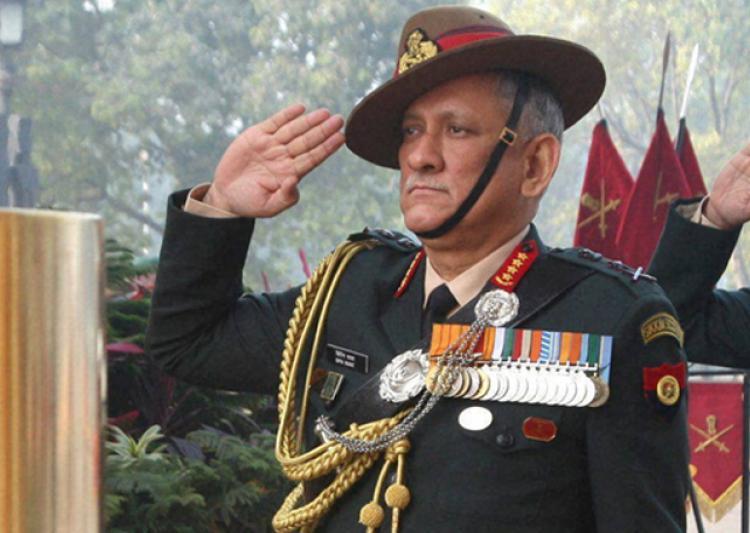 2017-03-29
Tata AIA Life Insurance Co Ltd has joined hands with Tata Teleservices Ltd (TTSL) to launch m-Insurance which they said would also bring the economically weaker sections under insurance cover.
2017-03-28
Shuttlers Purva Barve and Varun Kapur handed India double delight by winning their respective age group sections in the Li Ning-Israel Open 2017
2017-03-28
General Insurance Corporation (GIC Re) is likely to be the first PSU insurer to tap the capital market as the finance ministry has started scouting for merchant bankers to manage its IPO
2017-03-28
Doctor Randeep Guleria, head of the department of pulmonary medicine, has been appointed the director of All India Institute of Medical Sciences (AIIMS)
2017-03-28
Veteran actor Anupam Kher was honored with the Kala Ratan Award by Vice President Hamid Ansari at Punjab University, Chandigarh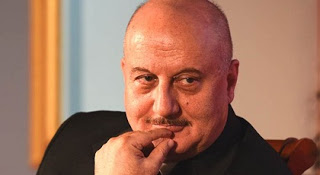 2017-03-28
Karur Vysya Bank has been adjudged the 'Best Small Bank for 2016'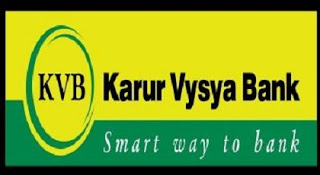 2017-03-26
The Border Security Force on 25th March 2017, received its first woman field officer after a convocation ceremony conducted in the BSF academy at Tekanpur in Madhya Pradesh's Gwalior Tanushree Pareek, a resident of Rajasthan, led the passing-out parade at the BSF Academy as the first woman field officer.
2017-03-26
Kawasaki ends its alliance with Bajaj Auto in India
2017-03-25
The country's sole aircraft carrier INS Vikramaditya successfully carried out the maiden test of the newly installed Barak short-range surface-to-air missile (SAM).
2017-03-24
The Reserve Bank of India has accorded its approval for the appointment of T S Anantharaman as part-time Chairman of the bank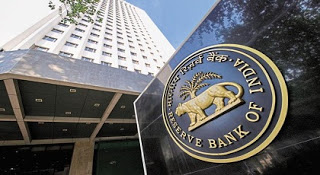 2017-03-24
The Reserve Bank of India has accorded its approval for the appointment of T S Anantharaman as part-time Chairman of the bank
2017-03-24
THE Indian Space Research Organisation (ISRO) created history on Monday by commissioning the world's third-largest hypersonic wind tunnel at the Vikram Sarabhai Space Centre (VSSC) in Thiruvananthapuram.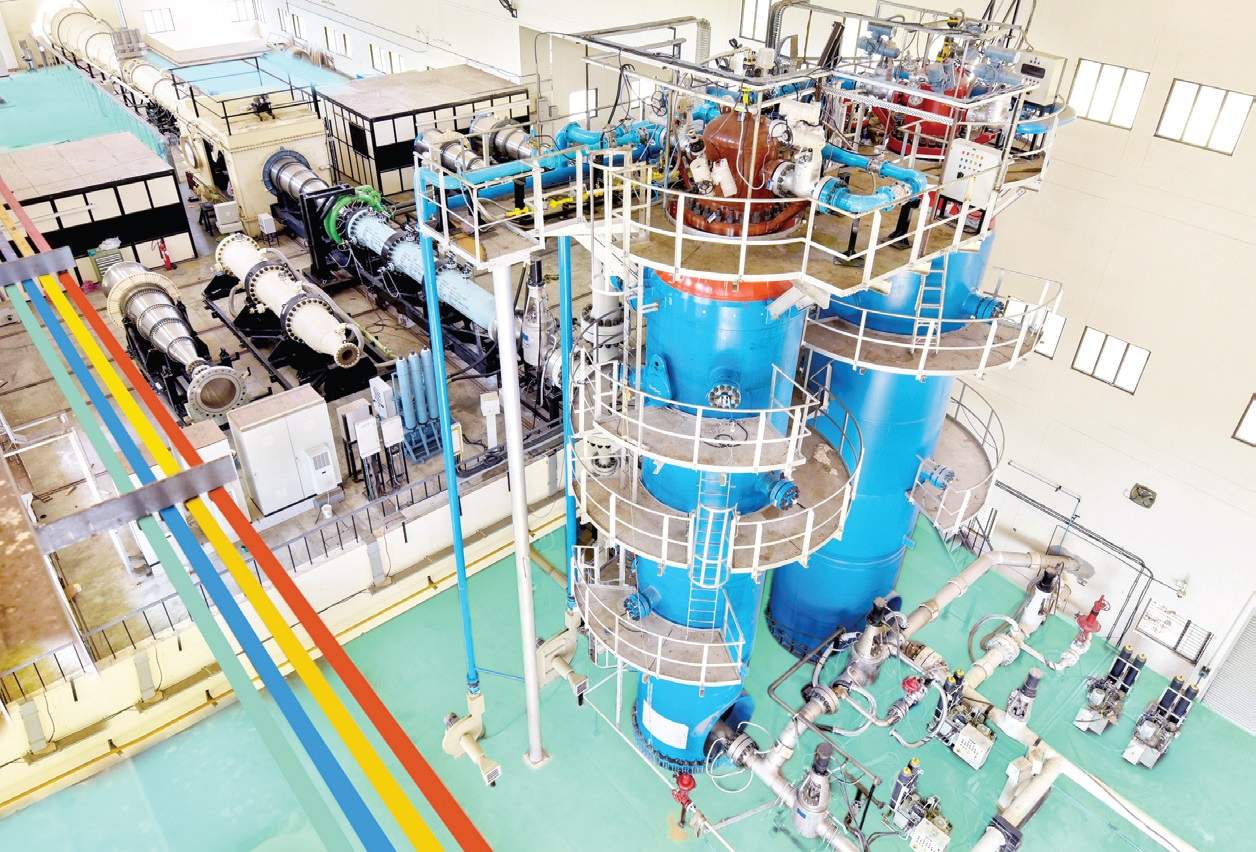 2017-03-24
The government has announced Madhabi Puri Buch as new whole time member of Securities and Exchange Board of India (Sebi)
2017-03-24
Shri Upendra Tripathy Appointed as Full Time Interim Director General of ISA (International Solar Alliance)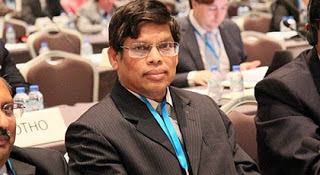 2017-03-24
Indian Para Athletes bags 8 medals in IPC Athletics Grand Prix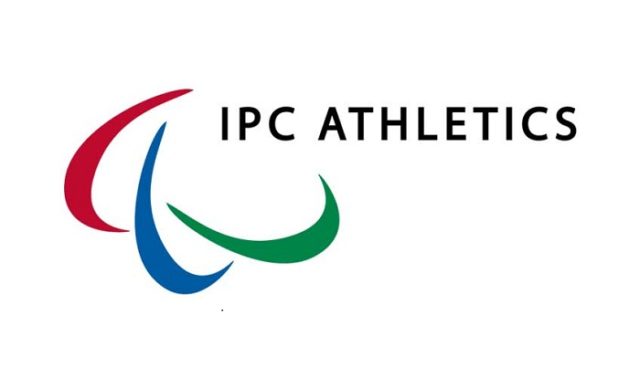 2017-03-24
Ankur Mittal clinched the gold medal at the ISSF Shotgun World Cup in the double trap event, pipping his Australian rival James Willet in the final in a world record equalling effort
2017-03-24
PepsiCo's sports drink brand Gatorade has roped in Indian shuttler PV Sindhu as its brand ambassador.
2017-03-22
2017 Vijay Hazare Trophy: Tamil Nadu crowned champions after beating Bengal by 37 runs
2017-03-22
The second highest peacetime gallantry award 'Kirti Chakra' went to a young officer, Major Rohit Suri, who was part of the surgical strikes last year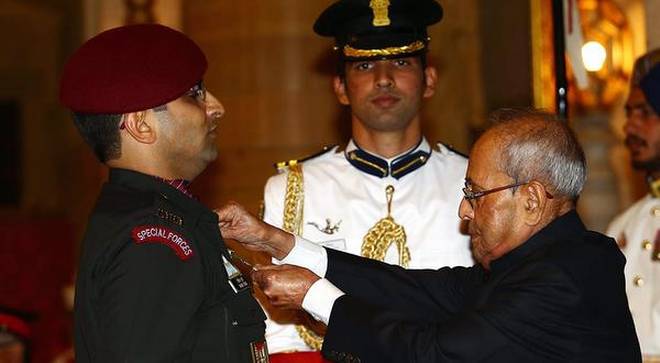 2017-03-22
The International Cricket Council (ICC) on March 20,2017 announced the appointment of Ankur Khanna to the post of Chief Financial Officer (CFO).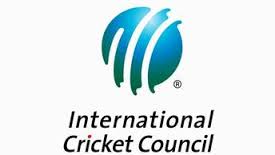 2017-03-22
The International Cricket Council (ICC) on March 20,2017 announced the appointment of Ankur Khanna to the post of Chief Financial Officer (CFO).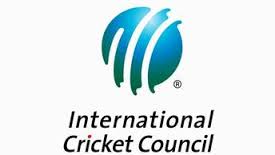 2017-03-22
SBI to shut down 47% of associate banks' offices post-merger into it on April 1,2017
2017-03-22
The Lok Sabha today passed the Railway Appropriation Bills and supplementary demands for grants for this year, with the total proposed outlay for 2017-18 pegged at Rs. 1,31,000 crore
2017-03-21
India ranks 122nd in World Happiness Report, behind its neighbours Pakistan and China
2017-03-21
India's Vidya Pillai produced a spirited performance before settling for silver in the World Women Snooker Championship in Singapore.
2017-03-21
Mahesh Kumar Jain, who was Managing Director and CEO at Indian Bank, has been appointed as Managing Director and CEO of IDBI Bank. Kishore Piraji Kharat, who was appointed as IDBI Bank CEO, has now been appointed as Managing Director and CEO of Indian Bank
2017-03-21
National record holder KT Irfan clocked an impressive timing to win a bronze in the 20km men's event in the Asian Race Walk Championships in Nomi, Japan on Sunday 19th March 2017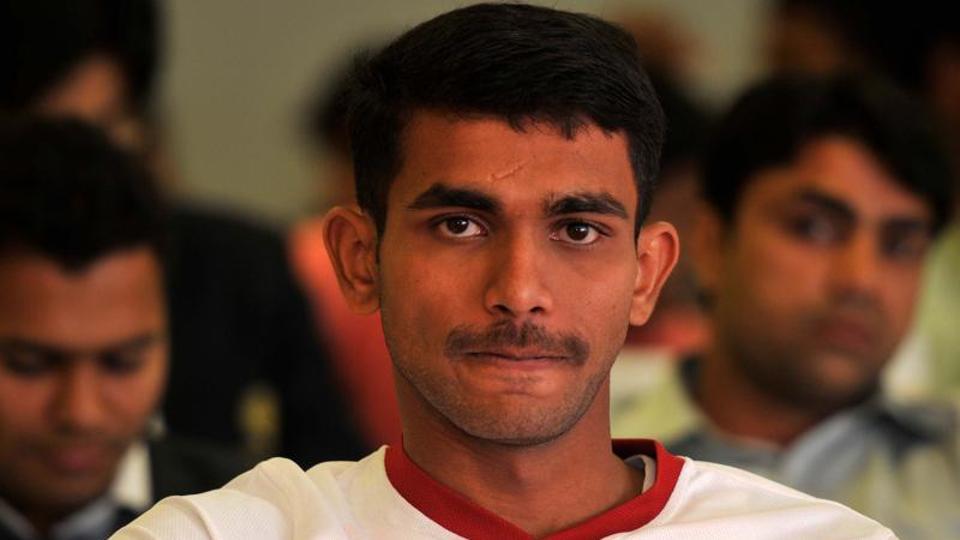 2017-03-21
Roger Federer beats Stan Wawrinka for record-tying fifth Indian Wells title 2017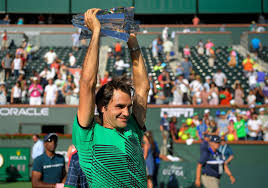 2017-03-21
Justice Navniti Prasad Singh Sworn In As Kerala HC Chief Justice Live Law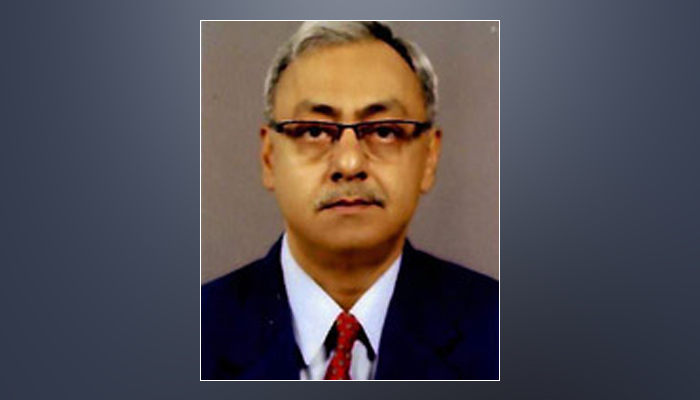 2017-03-20
Elena Vesnina outlasts Svetlana Kuznetsova in marathon Indian Wells final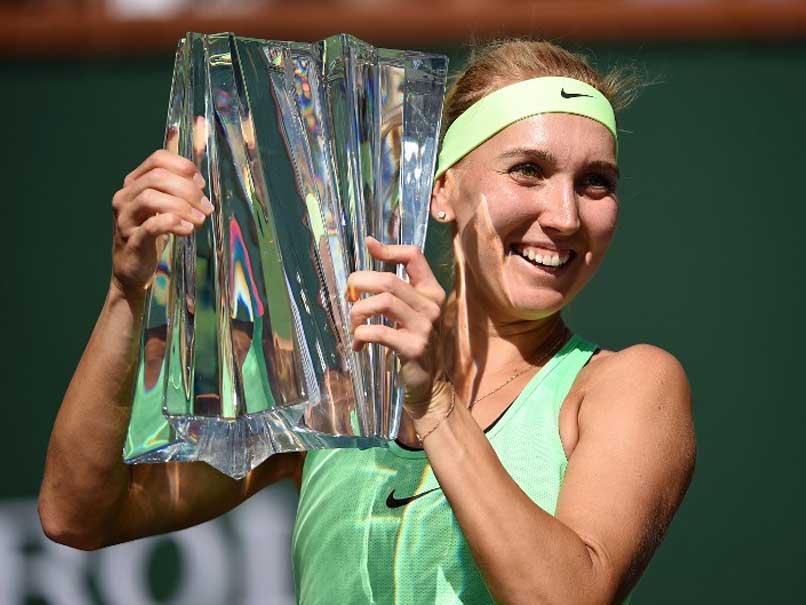 2017-03-20
Japan launched a new spy satellite into orbit on March 16,2017 to help keep an eye on the nation's unpredictable, nuclear-armed neighbour, North Korea.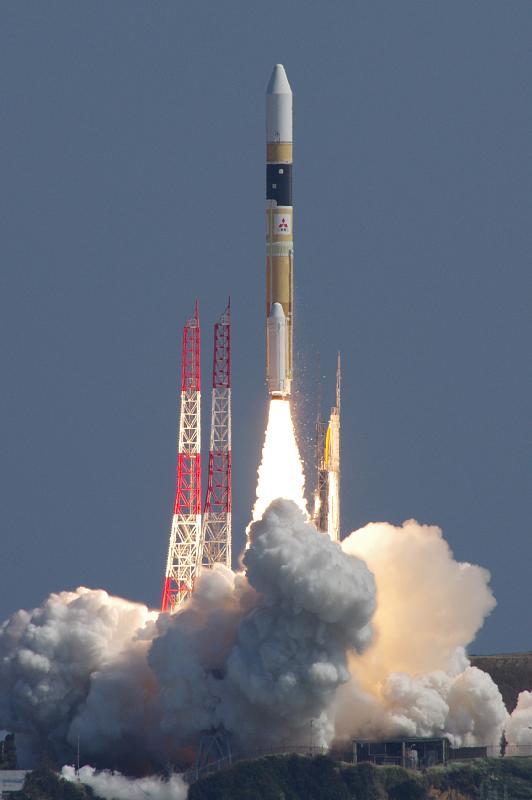 2017-03-20
Tulsi Gabbard, the first Hindu lawmaker in the US Congress, has been elected the co-chair of the Congressional Caucus on India and Indian-Americans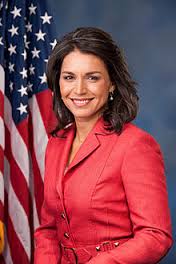 2017-03-20
Arunachal Schoolboy Invents Unique Goggles With Ultrasound Sensors To Help Blind People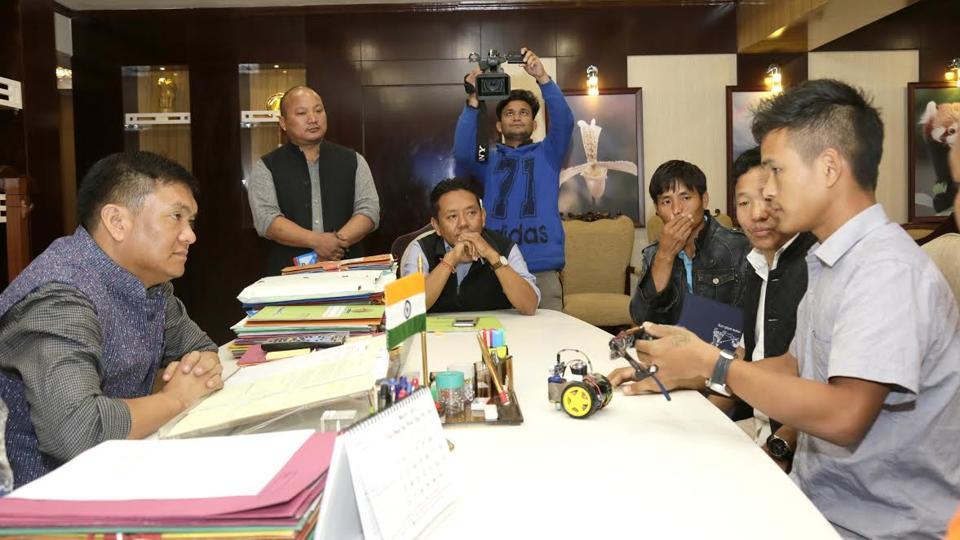 2017-03-20
Boeing Co (BA.N) said on 16th March 2017, it had signed a five-year, $3.4 billion contract with the US government through which the US Army and an international customer will buy the latest Apache attack helicopter - the Apache 'E' variant.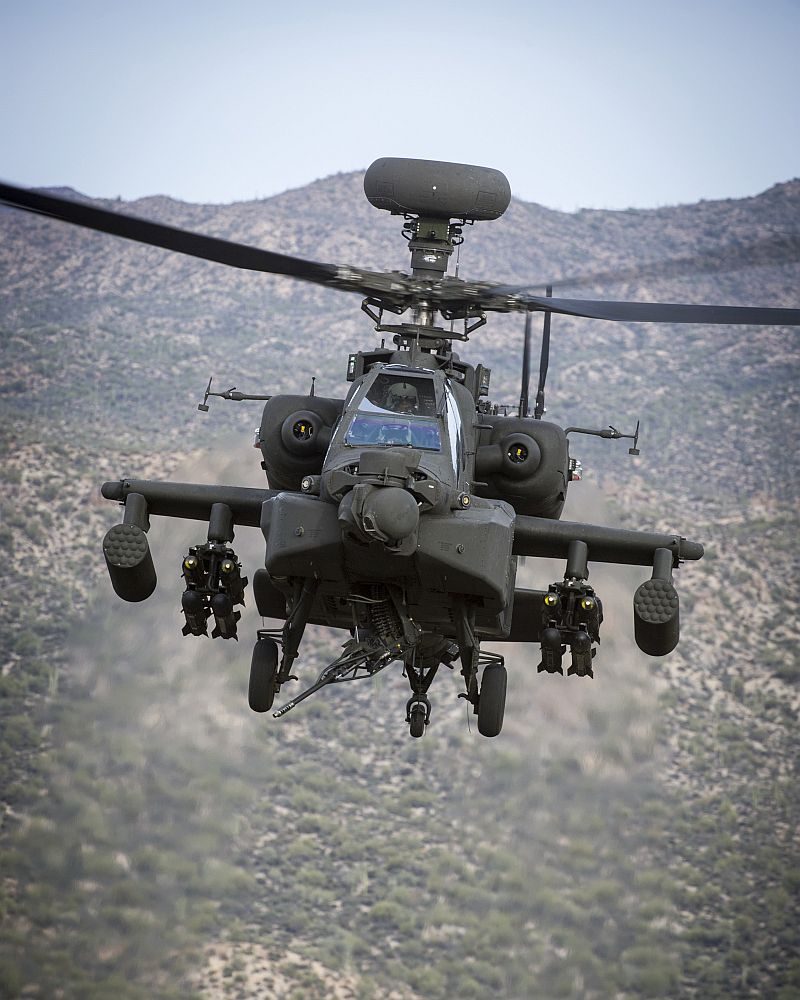 2017-03-20
State-owned Oil and Natural Gas Corporation Ltd. (ONGC) has signed definitive agreements to buy out debt-ridden Gujarat State Petroleum Corporation Ltd.'s (GSPC's) entire 80 percent stake in KG-basin natural gas block for $1.2 billion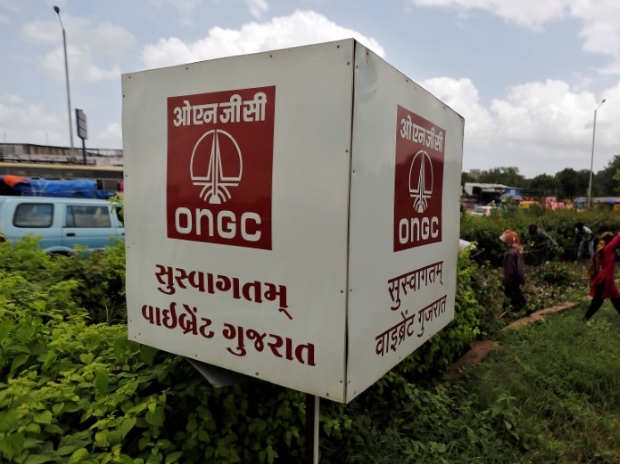 2017-03-20
The central government has appointed Dilip Shanghvi, managing director of Sun Pharmaceuticals as a member on the western area local board of Reserve Bank of India
2017-03-20
An Indian-American computer scientist, Anshumali Shrivastava, was honored with the National Science Foundation's prestigious CAREER Award for his research on redesigning current machine-learning processes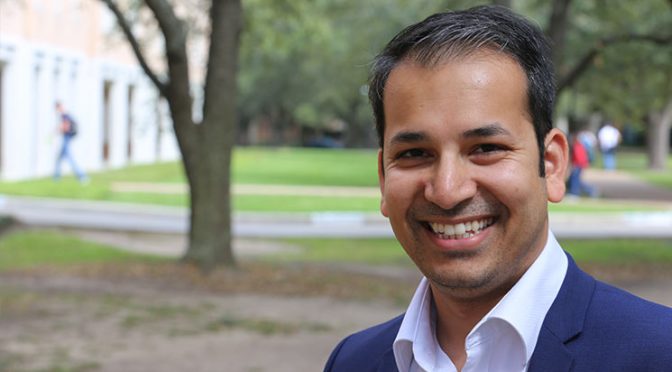 2017-03-20
A Maharatna Company, National Thermal Power Corporation Limited (NTPC) commissioned the second unit of 660 MW of Mouda Super Thermal Power Station Stage-II on March 19, 2017.
2017-03-20
The three days"International Buddhist Conference" organized by Ministry of Culture and Nava NalandaMahaviahra,Deemed University was inaugurated by His Holiness TheDalai Lama andDr.Mahesh Sharma,Minister of Culture and Tourism on 17th March 2017 at Rajgir International Buddhist Conference, Bihar.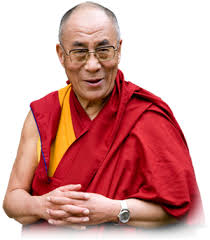 2017-03-20
Shweta Rathore is new Miss India in Bodybuilding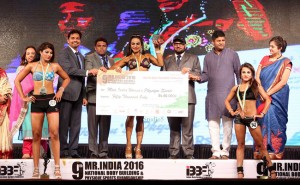 2017-03-20
Yogi Adityanath was named the Uttar Pradesh Chief Minister designate at a meeting of newly-elected MLAs of the Bharatiya Janata Party (BJP), 312 in total, in Lucknow on 18th March 2017.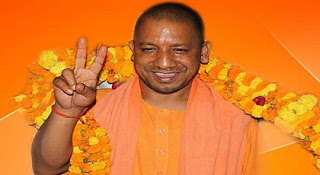 2017-03-20
India and Russia have signed two long-term support agreements for the Sukhoi Su-30MKI combat aircraft fleet, which is the mainstay of the Indian Air Force (IAF).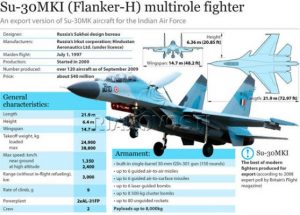 2017-03-20
The BJP named Trivendra Singh Rawat, a former Rashtriya Swayamsevak Sangh (RSS) pracharak as a new Uttarakhand CM after replacing of Harish Rawat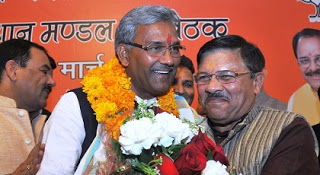 2017-03-17
RBI to start printing plastic notes of Rs 10, which initially to be tested out in few cities only.
2017-03-17
The newly appointed Chairman of National Commission for Safai Karamcharis Shri Manhar Valji Bhai Zala along with two members Smt. Manju Diler and Shri Dalip Kallu Hathibed assumed his office here on 17th March 2017.
2017-03-17
In a recent development to strengthen the sports facilities and fraternity of India, Sports Authority of India (SAI) has appointed ace shooter and Olympic medalist Gagan Narang as the member of the governing body along with Jwala Gutta, ace badminton player and CWG Gold Medallist.
2017-03-17
Captain Amarinder Singh to take oath as Punjab chief minister on March 16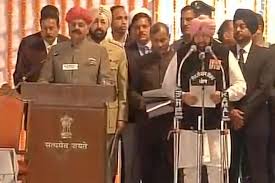 2017-03-17
A SpaceX Falcon 9 rocket blasted off from NASA's Kennedy Space Center in Florida early Thursday (March 16) to deliver the heavyweight EchoStar 23 communications satellite into a high-altitude orbit, a mission near the limit of the booster's capability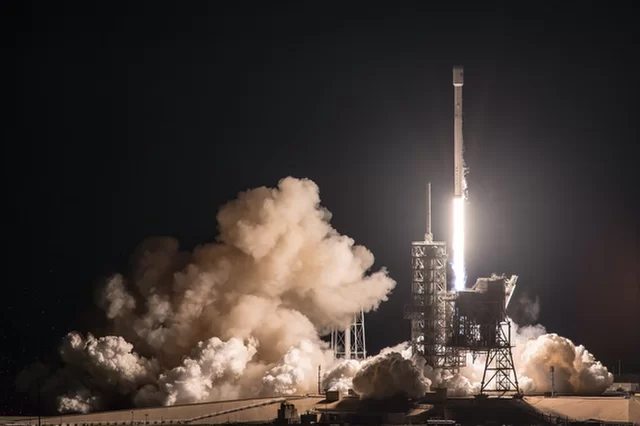 2017-03-16
The Court of Arbitration for Sport (CAS) on 13 March 2017 upheld a lifetime ban levied against Sergei Portugalov for his role in providing illicit substances to Russian athletes
2017-03-16
The Bhartiya Janata Party (BJP) MLA Sidharth Kuncalienker has been appointed as the Protem Speaker for floor test in Goa Assembly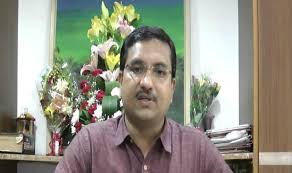 2017-03-16
Justice Rajendra Menon was today sworn in as the Chief Justice of the Patna High Court by Bihar Governor Ramnath Kovind at a function here in Raj Bhawan.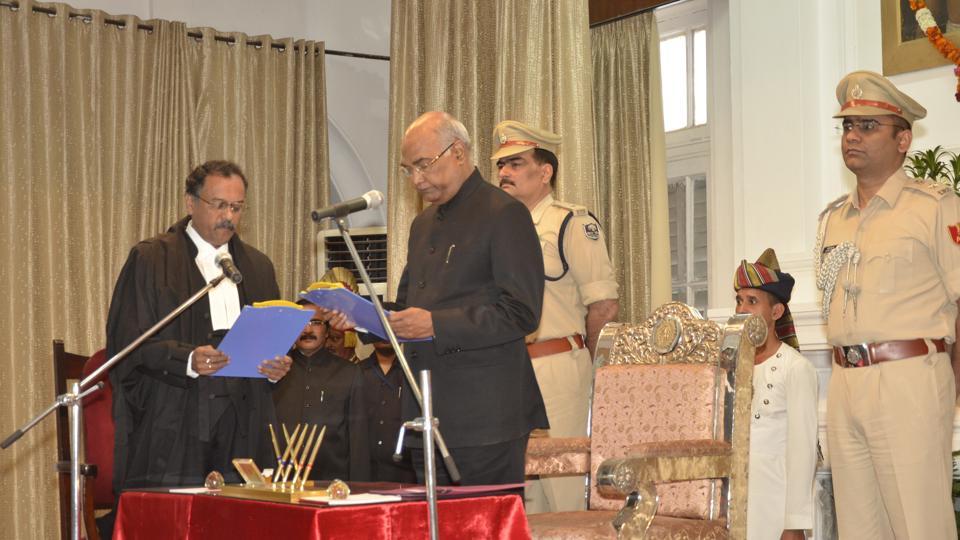 2017-03-16
Shashank Manohar has resigned as International Cricket Council (ICC) chairman after just eight months in office, citing personal reasons.
2017-03-16
N. Biren Singh has become the first-ever Bharatiya Janata Party (BJP) chief minister of Manipur after taking oath on 15th March 2017 along with eight other ministers in capital Imphal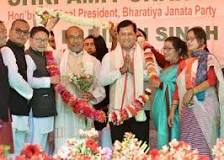 2017-03-16
State Bank of India has announced a one-time farm loan settlement scheme worth 6,000 crore rupees primarily for tractors.
2017-03-15
The US Senate has confirmed Indian-American Seema Verma for a top health care position in the Trump administration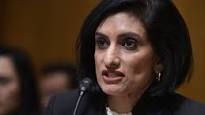 2017-03-15
Vice-chairman and managing director of Titagarh Wagons Ltd Umesh Chowdhary has been elected as the new chairman of Confederation of Indian Industry (CII), Eastern Region, for the year 2017-18.
2017-03-14
BP Kanungo was on 10th March 2017 appointed Deputy Governor in Reserve Bank of India (RBI) for three years
2017-03-14
Iran Successfully Test-Fires Hormuz-2 Ballistic Missile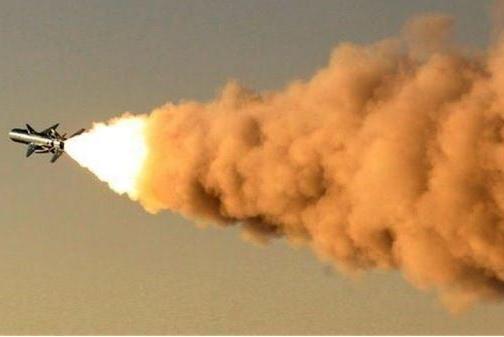 2017-03-14
Shri Narendra Kumar, an officer of Central Water Engineering Service (1979 batch) has assumed the charge of Chairman, Central Water Commission (CWC)
2017-03-14
SSP Chawrasia became the only Indian Golfer to retain his Hero Indian Open title for the second year in a row with a remarkable seven-stroke win in New Delhi on March 12, 2017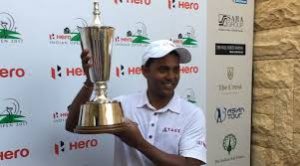 2017-03-14
Top seeded Lee Chong Wei won his fourth All England Championship in men's singles event by beating Shi Yuqi
2017-03-14
Intel has announced a deal under which it will buy Israeli technology company Mobileye for $15.3 billion.
2017-03-14
The Union Finance minister Arun Jaitley was given the additional charge of the Defence Ministry on March 13, 2017 after Manohar Parrikar resigned to take on the new role of Arun JaitleyGoa Chief Minister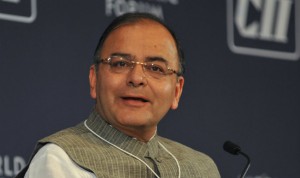 2017-03-14
Europe's biggest bank HSBC Holdings Plc. has appointed Mark Tucker as its Chairman on March 13, 2017
2017-03-14
Korea's Hyundai Engineering Co has signed a deal worth 3 billion euros (USD 3.2 billion) with an Iranian investment fund on March 13, 2017 to invest in a major Iranian oil project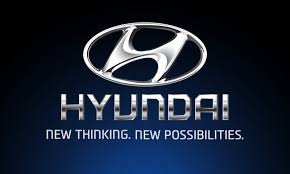 2017-03-14
Goa Governor Mridula Sinha appointed Defence Minister Manohar Parrikar, leader of Bharatiya Janata legislative party as Chief Minister of Goa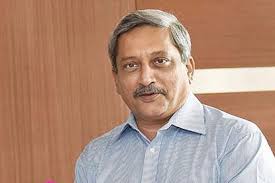 2017-03-13
India will — for the first time in two decades — not have a member in a prestigious, U.N. scientific body that decides what portions of the seabed can be exclusively mined for natural resources such as oil, precious metals and minerals.
2017-03-13
India has successfully test-fired the BrahMos supersonic cruise missile, which is capable of carrying a warhead of 300 kg, from a test range along the Odisha coast. The cruise missile was test fired from a mobile launcher.
2017-03-11
Donald Tusk to continue as council president of EU for 2nd term
2017-03-11
The Reserve Bank of India decided to tighten the security level. RBI is planning to release Rs 10 denomination notes with Mahatma Gandhi's image and an upper case letter 'L' inset on both the sides. The signature of Urjit Patel will be seen on the new Rs 10 note.
2017-03-11
ISRO launched a new satellite into the Earth's orbit from Sriharikota Satish Dhawan Space Centre. The name of the satellite is IRNSS-1F satellite which is a part of Indian Regional Navigation System.
2017-03-10
Harm Ohlmeyer was on 7 March 2017 appointed as Chief Financial Officer of Adidas with effect from May 2017.
2017-03-10
Ford Foundation Appoints Pradeep Nair as Regional Director for India, Nepal, and Sri Lanka
2017-03-10
The mega cultural festival 'India by the Nile' got off to a colourful start at the foot of the Pyramids with a Crafts Mela, showcasing joint handicraft exhibition of India and Egypt
2017-03-10
ICC appointed Sachin Tendulkar as Brand ambassador for 2017 ICC Women's World Cup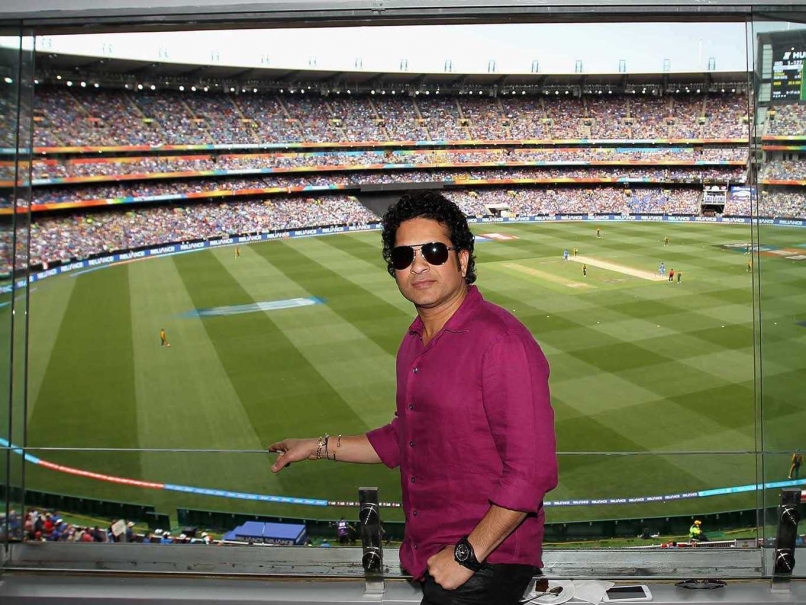 2017-03-10
The Vice Admiral Girish Luthra has commissioned INS Tillanchang to the Indian Navy in Karwar, Karnataka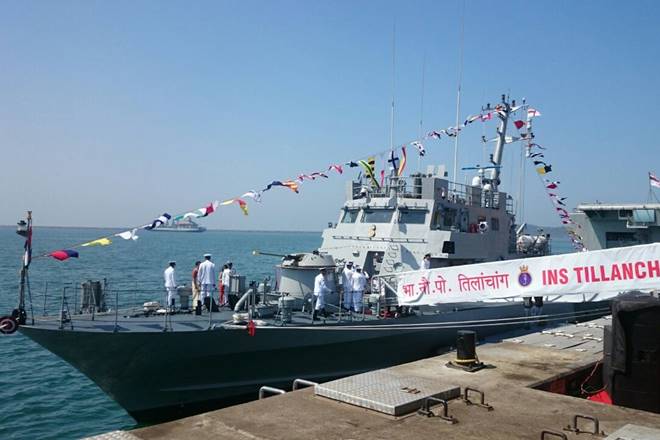 2017-03-09
Public sector Canara Bank has won a number of medals in the Collateral Awards Category at the 11th Global Communication Conclave held in Bangaluru by the Public Relations Council of India (PRCI).
2017-03-09
Europe launched the fifth of its Sentinel Earth observation satellites on Monday as part of its multi-billion-euro Copernicus program to provide speedy images of land, oceans and waterways.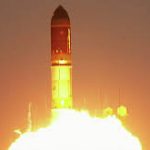 2017-03-09
The eleventh edition of joint military exercise 'Surya Kiran 2017' between India and Nepal began in Pithoragarh area of Uttarakhand.
2017-03-09
Chinese mobile phone maker OPPO Electronics has bagged the rights to be the official sponsor of the Indian cricket team after bidding ₹1,079.29 crore.
2017-03-09
Hyderabad airport ranks 1st in world in airport service quality
2017-03-08
Oil and gas experts Melody Meyer and Atul Gupta were appointed as advisors of Hydrocarbons Major Cairn India.
2017-03-08
Dr Lalji Singh, former Director of Centre for Cellular and Molecular Biology (CCMB) and former Vice-Chancellor of Banaras Hindu University (BHU) has been selected for the 'Distinguished Fellow' honour by the Science and Engineering Research Board (SERB).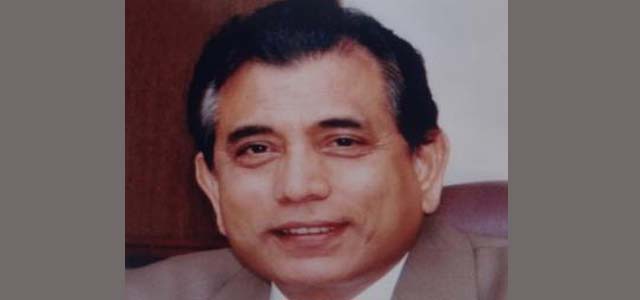 2017-03-08
India's largest tricolour flag on tallest flag post inaugurated at Attari Border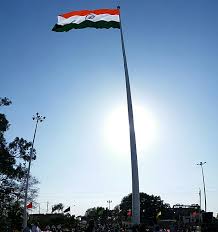 2017-03-07
Senior IAS officer T Jacob was appointed as Secretary, Union Public Service Commission (UPSC).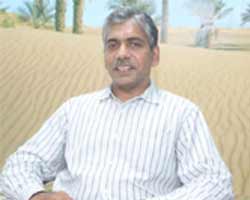 2017-03-07
SBI to charge penalty for breach of minimum balance from 1st April 2017
2017-03-07
India beat Pakistan in Asia Men's Rugby Sevens Trophy 2017
2017-03-07
Sam Querrey beats Rafael Nadal to win ATP Mexico Open title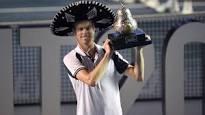 2017-03-07
Former India Football captain Bhaichung Bhutia was removed from the post advisor to both the AIFF and President Praful Patel.
2017-03-07
Eminent Malayalam author and journalist M P Veerendra Kumar was presented the 30th Moortidevi award by Bharatiya Jnanpith organisation in Kozhikode Kerala.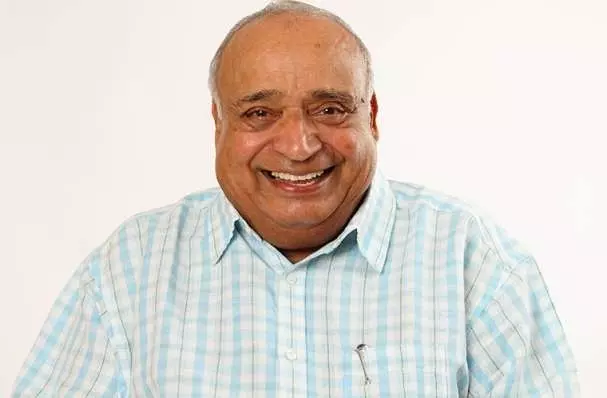 2017-03-07
The Insurance Regulatory and Development Authority of India (IRDAI) has proposed to increase the insurance premium to 50 percent for cars, motor cycles as well as commercial vehicles from April 1 2017.
2017-03-06
Worlds oldest serving aircraft carrier INS viraat expires today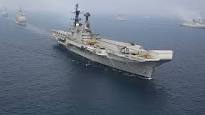 2017-03-06
Sanjiv Singh has been appointed as the chairman of the country's largest commercial enterprise Indian Oil Corporation Ltd. (IOCL).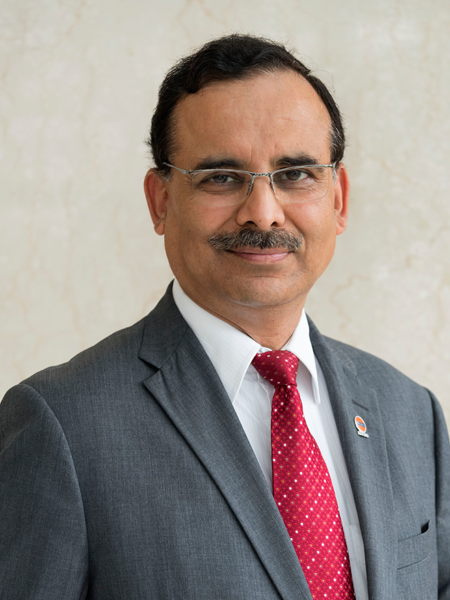 2017-03-06
Telecom Secretary J S Deepak (IAS officer -1982 batch Uttar Pradesh) was named India's next Ambassador to the World Trade Organisation (WTO) from June 2017
2017-03-06
State-run Steel Authority of India (SAIL) has appointed Soma Mondal as its Director Commercial.
2017-03-06
The Hon'ble President of India and Supreme Commander of Indian Armed Forces, Shri Pranab Mukherjee awarded the Prestigious President's Standard and Colours to 125 Helicopter Squadron and Mechanical Training Institute (MTI) respectively, during a grand ceremonial parade held at Air Force Station Tambaram.
2017-03-06
Andy Murray beats Fernando Verdasco to win first Dubai Championships title
2017-03-05
Appointments Committee of the Cabinet (ACC) appointed P K Purwar as the Chairman and Managing Director (CMD) of State-owned telecommunications service provider Mahanagar Telephone Nigam Limited (MTNL).
2017-03-05
The West Bengal Clinical Establishments (Registration, Regulation and Transparency) Bill, 2017 was passed by the state legislative assembly on March 3, 2017 with full support.
2017-03-03
Nigeria's former Minister for Environment, Amina Mohammed, has been officially sworn in as Deputy Secretary-General of the United Nations at the headquarters in New York.
2017-03-03
Pistol shooter Jitu Rai on 1 March 2017 clinched the top position in the 50m men's air pistol event. With this, India won their first gold medal at the ISSF World Cup in New Delhi.
2017-03-03
Luis Norton de Matos appointed Head Coach of India U-17 football team
2017-03-03
Indian Navy successfully test-fired an anti-ship missile for the first time from an indigenously built INS Kalvari submarine
2017-03-02
Indian junior para shooter Avani Lekhara sets junior world record WSPS world cup
2017-03-02
The Governor of Jammu and Kashmir NV Vohra has appointed Mr. Khursheed A Ganai, the retired IAS Officer as the Chief Information Commissioner
2017-03-02
The Additional Secretary of Economic Affairs, Dinesh Sharma is the Chairperson of Governing Council of IFAD, Rome
2017-03-02
Indigenously developed supersonic Prithvi interceptor missile was successfully test-fired from launch complex III of the Integrated Test Range (ITR) at Abdul Kalam Island in Balasore, Odisha
2017-03-01
Gopal Baglay appointed as new spokesperson of MEA
2017-03-01
D R Doley Barman appointed as Director of SVP National Police Academy
2017-03-01
IAS officer Sumit Mullick appointed as Chief Secretary of Maharashtra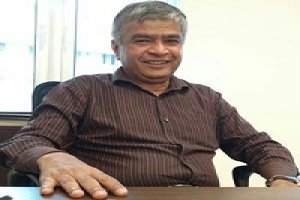 2017-03-01
Sanjay Menon appointed Managing Director of Sapient India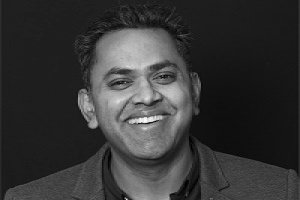 2017-03-01
The Union Government has signed a Financing Agreement with World Bank for IDA credit of $63 million for the Tejaswini Socio-Economic Empowerment of Adolescent Girls and Young Women (AGYW) Project.
2017-03-01
Tarun Kona and Alwin Francis win Uganda International Series title
2017-03-01
The author Neil Gaiman has been appointed as a global Goodwill Ambassador of the UN Refugee Agency,UNHCR by Filippo Grandi, the UN High Commissioner for Refugees
2017-03-01
ONGC may acquire HPCL in deal worth around $6.6 billion