April 2017
2017-04-29
RK Pachnanda, Indian Police Service officer of the 1983 batch, West Bengal cadre has been appointed as the new Director General of Indo-Tibetan Border Police(ITBP).
2017-04-29
The Haryana Government appointed senior IPS officer Baljit Singh Sandhu as the new Director General of Haryana Police (DGP) on 28th April 2017.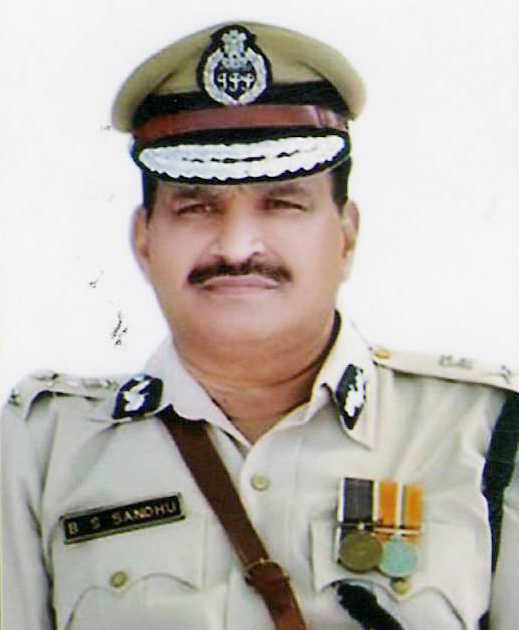 2017-04-29
Eminent Bengali poet and literary critic Sankha Ghosh was conferred the 52nd Jnanpith Award by President Pranab Mukherjee here on 28th April 2017.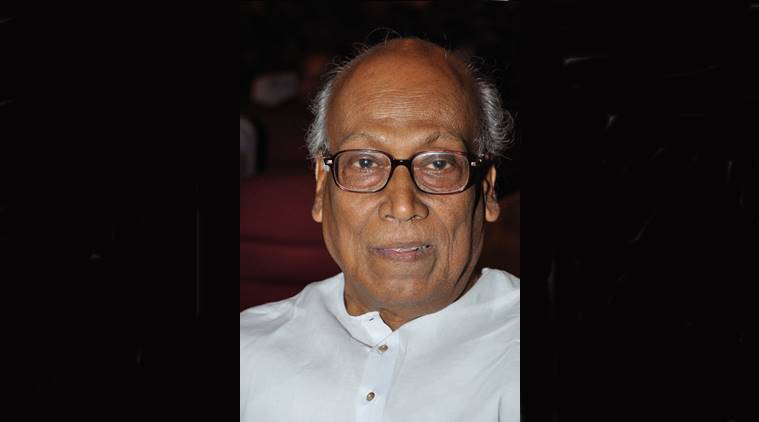 2017-04-29
Beverage major Coca-Cola Company announced key leadership changes for its India and South West Asia business and Hindustan Coca-Cola Bottling (HCCB) operations.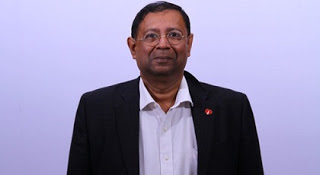 2017-04-29
Odisha's capital city, Bhubaneswar has become, the first Indian city that has won Pierre L'enfant Planning Excellence and Achievement Awards-2017. This award is instituted by the American Planning Association.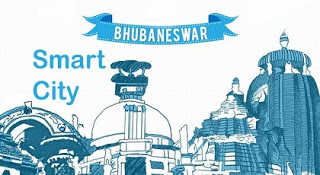 2017-04-29
India and Cyprus have signed four agreements after delegation-level talks between Prime Minister Narendra Modi and President of Cyprus Nicos Anastasiades at Hyderabad House in New Delhi.
2017-04-28
The Indian Oil Corporation (IOC) has planned to build a new oil terminal at Motihari in Bihar to supply fuel to Nepal via the planned pipeline up to Amlekganj in Nepal.
2017-04-28
Sujal Kahar, a 12-year-old football enthusiast and goal-keeper from Mumbai, has been shortlisted to represent India at the global Football For Friendship (F4F) social program. The F4F program, supported by Gazprom and FIFA, focuses on the development of children's football, fostering tolerance and respect for different cultures and nationalities among children from different countries.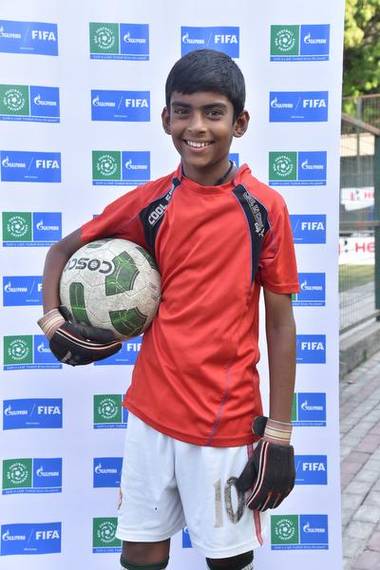 2017-04-28
Bhubaneswar has become the first Indian city to win Pierre L'enfant International Planning excellence award-2017 instituted by the American Planning Association (APA).
2017-04-27
India's fifth largest private sector Bank, the YES BANK has won the prestigious 'Golden Peacock Innovative Product/Service Award 2017' (in Financial sector Banking).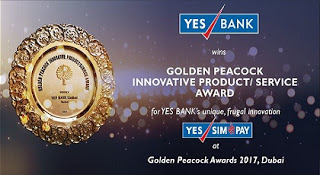 2017-04-27
India successfully carried out a fresh user trial of 3,000-kilometer range Agni-III ballistic missile from Abdul Kalam Island off Odisha coast.
2017-04-27
India's first woman International Olympic Committee member Nita Ambani has made it to two important commissions of the global sports governing body, including the prestigious Olympic channel.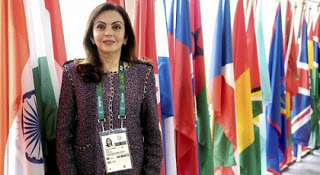 2017-04-27
Sulkhan Singh appointed as DGP of Uttar Pradesh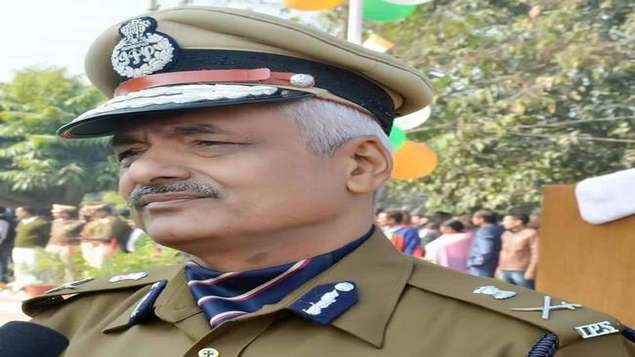 2017-04-26
Rajiv Rai Bhatnagar appointed new Director General of CRPF
2017-04-26
Indian shot putter Manpreet Kaur has clinched a gold in the first leg of the Asian Grand Prix Athletics Meet in Jinhua, China.
2017-04-26
Rafael Nadal has won the Men's Singles title of Monte Carlo Masters Tennis tournament 2017. He defeated Albert Vinolas at a summit clash in Monaco. With this Rafael claimed a record 10th Monte Carlo Masters title.
2017-04-26
SSP Chawrasia and Aditi Ashok were among the winners at the second Golf Industry Association (GIA) Awards 2017. Aditi, who finished second in the Ladies European Tour (LET) order of merit in 2016 with the help of two victories, bagged Outstanding Achievement as a Player award.
2017-04-26
Veteran actress Moushumi Chatterjee has received the lifetime achievement award, at the 80th Bengal Film Journalists' Association (BFJA) awards.
2017-04-26
Renowned Director and actor Kasinathuni Viswanath has won the Dadasaheb Phalke award for the year 2016 for his outstanding contribution to the film industry. He will be the 48th recipient of the award, the highest recognition in Indian cinema, which consists of a golden lotus, a cash prize of Rs10 lakh and a shawl.
2017-04-26
India has replaced Japan as world's number two importer of Liquefied Petroleum Gas (LPG).
2017-04-26
India, France carry out joint naval exercise 'Varuna'
2017-04-22
General Insurance Corporation of India (GIC Re) has become the first re-insurer to open an office at India's first International Financial Services Centre (IFSC) at Gujarat International Finance Tec-City (GIFT City).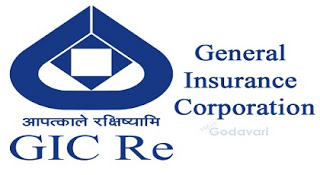 2017-04-22
The Reserve Bank of India signed a Memorandum of Understanding (MoU) on "Supervisory Cooperation and Exchange of Supervisory Information" with Bank of Guyana.
2017-04-22
AU Financiers India, a non-banking finance company (NBFC), has converted itself into a small finance bank by the name AU Small Finance Bank.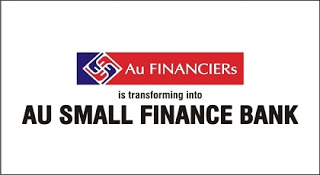 2017-04-22
Union Minister of State (IC) for Power, Coal, New and Renewable Energy and Mines, Shri Piyush Goyal and Indonesia's Minister of Energy and Mineral Resources, Mr. Ignasius Jonan met for the 1st 'India Indonesia Energy Forum', held in Jakarta, Indonesia.
2017-04-22
China has successfully docked its first cargo spacecraft Tianzhou-1 with the Tiangong-2 space lab.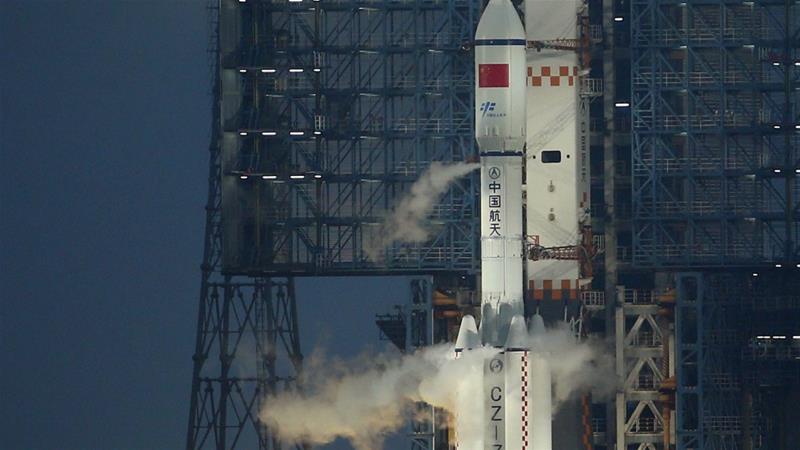 2017-04-21
The English translation of writer Perumal Murugan's novel Mathorubhagan (One Part Woman) has won the Sahitya Akademi's award for translation in English 2016
2017-04-20
In Rajasthan, the state government and Hindustan Petroleum Corporation Limited (HPCL) signed an agreement for the Rs 43,129 crore Barmer refinery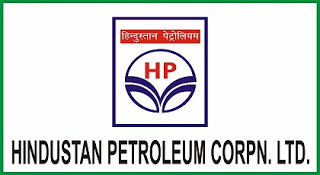 2017-04-20
The Reserve Bank of India has set up two new Offices of the Banking Ombudsman for the State of Jammu and Kashmir (in Jammu) and Chhattisgarh (in Raipur).
2017-04-20
The Reserve Bank of India has signed a Memorandum of Understanding (MoU) on "Supervisory Cooperation and Exchange of Supervisory Information" with the Royal Monetary Authority of Bhutan
2017-04-20
India has jumped one spot to 8th rank in the 2017 A.T. Kearney Foreign Direct Investment (FDI) Confidence Index.
2017-04-20
Life Insurance Corporation of India (LIC) has appointed Vinay Shah as the new Managing Director (MD) and Chief Executive Director of its mortgage loan arm and listed entity LIC Housing Finance.
2017-04-20
Tamil Nadu Chief Minister Edappadi K. Palaniswami dedicated the Indian Navy's indigenously designed 'P15A Guided Missile Destroyer', INS Chennai to the city Chennai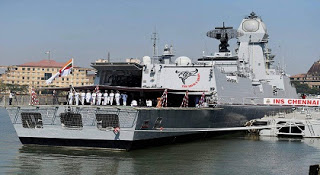 2017-04-19
Dr. Paduru Gururaja Bhat Award 2017 has been conferred upon Prof. A.V. Narasimha Murthy, Chairman, Bharatiya Vidya Bhavan (BVB), Mysuru and former Head, Department of Ancient History and Archaeology, University of Mysore.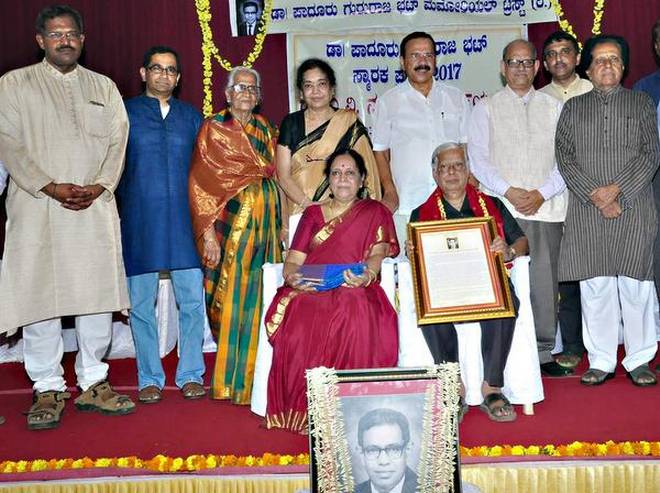 2017-04-19
Prime Minister Narendra Modi inaugurated phase-I of the Link-II pipeline canal of the ambitious Saurashtra Narmada Avtaran Irrigation (SAUNI) Yojna in Botad district, Gujarat.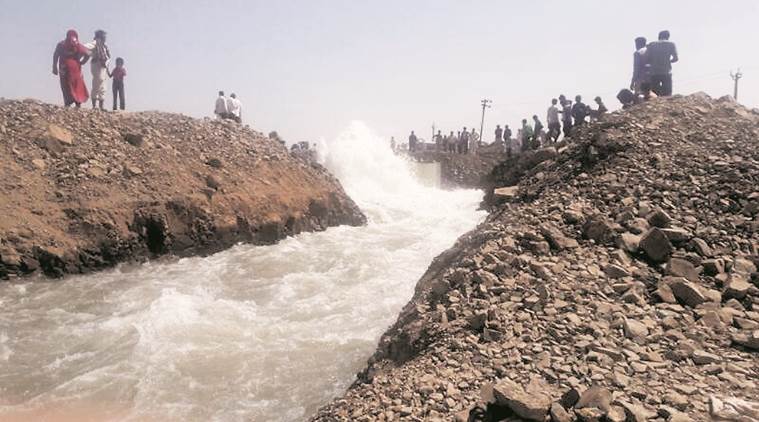 2017-04-19
In a watershed moment for Indian sport, as well as a triumph in overcoming the odds, Bangalore-based Sagar Baheti has become the first visually impaired Indian runner to complete the historic Boston Marathon, the world's oldest, most competitive and the hardest marathon to qualify for.
2017-04-19
Sebastian Vettel (Ferrari) won the Bahrain Grand Prix 2017 by defeating Lewis Hamilton (Mercedes).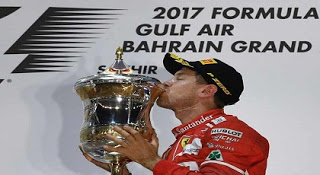 2017-04-19
National badminton coach Pullela Gopichand's daughter Gayatri Pullela has bagged both the singles and doubles crown at the Pembangunan Jaya Raya Junior Grand Prix in Jakarta.
2017-04-19
ISRO, BHEL tie-up for lithium-ion batteries to have buyback agreements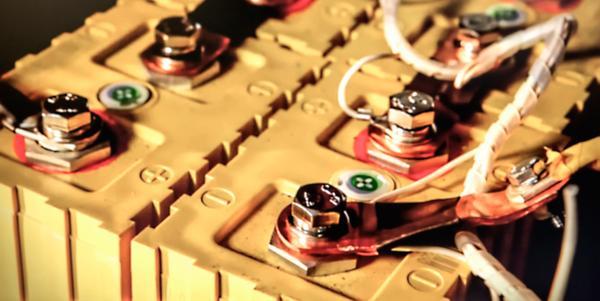 2017-04-18
Naval Ship 'INS Chennai', a 'P15A Guided Missile Destroyer', was dedicated to Chennai in the presence of the chief minister of Tamil Nadu and the Flag Officer Commanding-in-Chief, Eastern Naval Command.
2017-04-18
An Indian environmental engineer Trupti Jain has won 2017 prestigious 'Cartier Women's Initiative Award' for providing women working on farms with water management solutions and protecting small farmers against droughts and flash floods.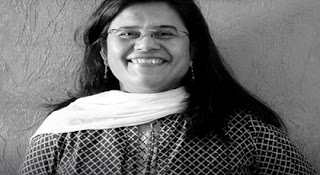 2017-04-18
The sixth prestigious M.S. Swaminathan Award for contribution in the field of agriculture given to R.R. Hanchinal, Chairperson of Protection of Plant Varieties and Farmers Rights Authority, the government of India.
2017-04-17
Infosys appoints independent director Ravi Venkatesan as co-Chairman in board expansion move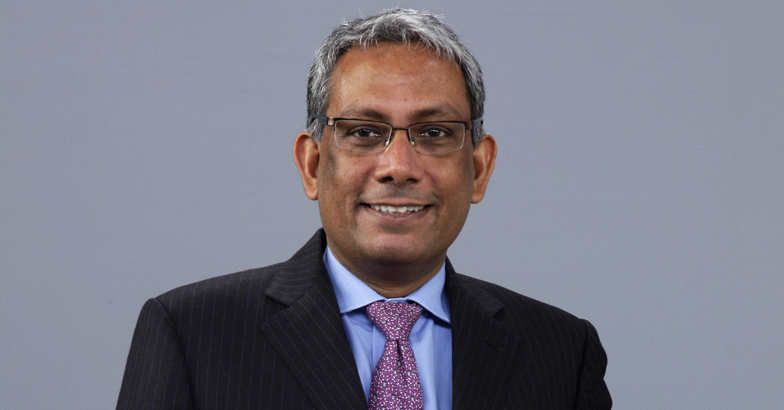 2017-04-17
Nipun Mehrotra was appointed in 2017 as IBM's Chief Digital Officer (CDO) for India/South Asia and the business head of the newly formed "Digital Business Group (DBG)" to help transform the way IBM engages and partners with the burgeoning tech eco system comprising of Start Ups, Academia, Developers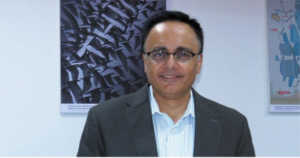 2017-04-16
The Union Ministry of Agriculture has selected Himachal Pradesh for the Krishi Karman Award 2015-16 for the commendable increase in food grains production.
2017-04-16
The Bank Boards Bureau (BBB) has evolved a Governance, Reward and Accountability Framework (GRAF) for public sector banks to ensure that they have the ability to compete successfully with private sector banks, small finance and payments banks, foreign banks and non-banking finance companies.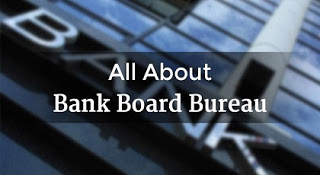 2017-04-16
The Insurance Regulatory and Development Authority of India (IRDAI) has launched a web portal for insurers that will allow them to register and sell policies online.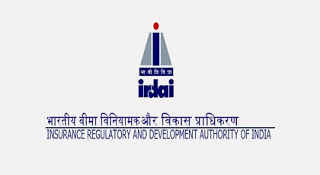 2017-04-16
Dr. (Ms.) Mukulita Vijayawargiya took charge as Whole Time Member of the Insolvency and Bankruptcy Board of India (IBBI) in New Delhi.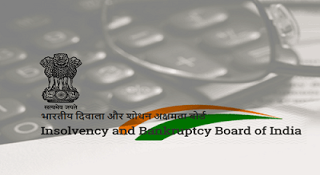 2017-04-16
Sixteen-time world champion Pankaj Advani has won his sixth Asian Billiards title and seventh overall Asian championship. The ace cueist defeated his compatriot Sourav Kothari 6-3 in an entertaining final of the Asian Billiards Championship in Chandigarh.
2017-04-16
B Sai Praneeth beats Kidambi Srikanth to win Singapore Open Superseries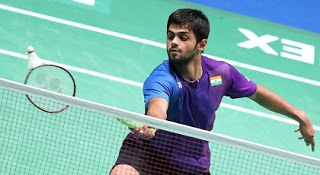 2017-04-16
Nepal and China will hold the first-ever joint military exercise named 'Sagarmatha Friendship-2017' from 17 April 2017 with a special focus on combating terror and disaster management.
2017-04-16
Prime Minister Narendra Modi dedicated 1980 MW of the Koradi super-critical thermal power project of state-run Mahagenco near Nagpur in Maharashtra to the nation on 14th April 2017.
2017-04-14
Mahabaleshwara Mavinakudige Subrahmanya has been appointed as the new MD and CEO of Karnataka Bank Ltd.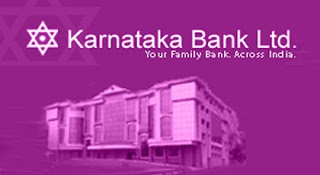 2017-04-14
As part of Foreign Account Tax Compliance Act (FATCA) compliance, the Central Board of Direct Taxes (CBDT) has asked the banks/financial institutions to link their accounts with Aadhaar number and self-certification from customers by April 30, 2017, to avoid closure of accounts.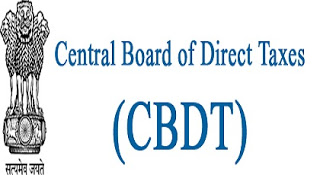 2017-04-14
The World Bank has approved a $375 million loan to India's first inland water transport fairway National Waterway 1 (NW1) project on a 1,360 km-stretch of the Ganga river between Varanasi and the seaport of Haldia for bringing thousands of jobs in cargo logistics and transportation.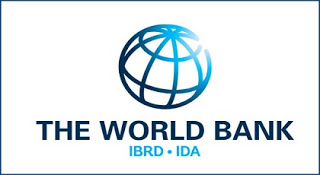 2017-04-14
US-based tech giant Cisco launched its fifth global cyber range lab in Gurugram, Haryana with an aim to train Indian firms and government agencies on real-world cyber attacks.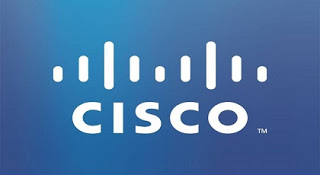 2017-04-13
Global technology major Nokia and India's leading network service provider Airtel along with state-owned network BSNL have announced that they have planned a strategy to reach the network evolution to 5G services introduce a fast internet ecosystem in the country.
2017-04-13
Victoria University and University of Canberra will assist India to establish a 'National Sports University' on the lines of the Australian Institute of Sport.
2017-04-13
Govt reduces number of centrally sponsored schemes from 66 to 28
2017-04-13
India on 11th April 2017 lift the glorious trophy at the 5th Asian School Boys (U-18) Hockey Championship 2017 defeating Malaysia 5-1 at Aishbagh Hockey Stadium in Bhopal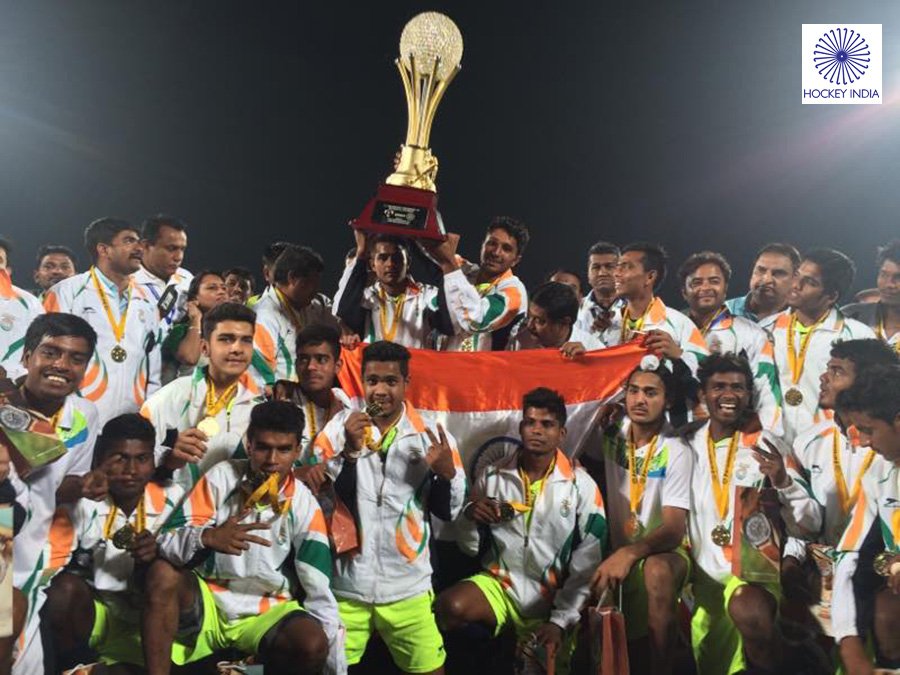 2017-04-13
Rohit Sawhney Named as CEO of India Ratings and Research
2017-04-13
President Pranab Mukherjee gave prestigious scope award to the public sector steel company Steel Authority of India Limited (SAIL) in the 'Best Human Resource Management Functionality' category for the year 2014-15.
2017-04-13
ESAF Small Finance Bank has launched a social deposit scheme called 'Hrudaya Deposit scheme' in Thrissur, Kerala
2017-04-12
The government has appointed retired Supreme Court judge Shiva Kirti Singh as the next chairman of the Telecom Disputes Settlement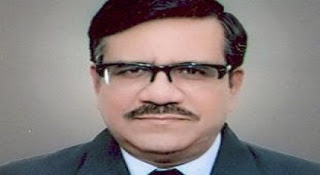 2017-04-12
For the first time since Nagaland officially gained recognition as a state, a state Police Officer Atu Zumvu has been awarded one of the nations' military honour, 'Shaurya Chakra'.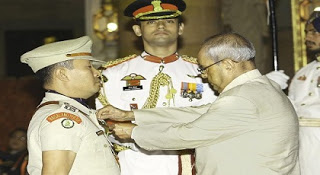 2017-04-12
Fino Paytech, which just received the Reserve Bank of India's licence to launch a payments bank, has inked a deal with ICICI group companies to distribute insurance products and tied up with Exide Life insurance to sell products via its distribution channel.
2017-04-12
Flipkart raises $1.4 billion from Tencent, eBay
2017-04-12
Senior bureaucrats Ajit Kumar Srivastava and Shabri Bhattasali were appointed members of Central Board of Direct Taxes (CBDT), the apex policy making body of the Income Tax department.
2017-04-12
Mukta Dutta Tomar has been appointed as the next Ambassador of India to the Federal Republic of Germany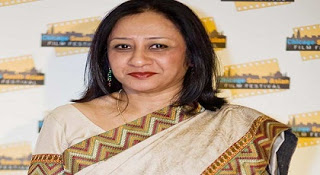 2017-04-12
Lok Sabha passes Motor Vehicles Amendment Bill , 2016: Hefty penalties, protection to good Samaritans among new provisions
2017-04-12
Prime Minister Narendra Modi inaugurated an exhibition to mark the 100 years of Mahatma Gandhi's Champaran Satyagrah. The exhibition, titled 'Swachhagraha – Bapu Ko Karyanjali – Ek Abhiyan, Ek Pradarshani,' was held in the Delhi.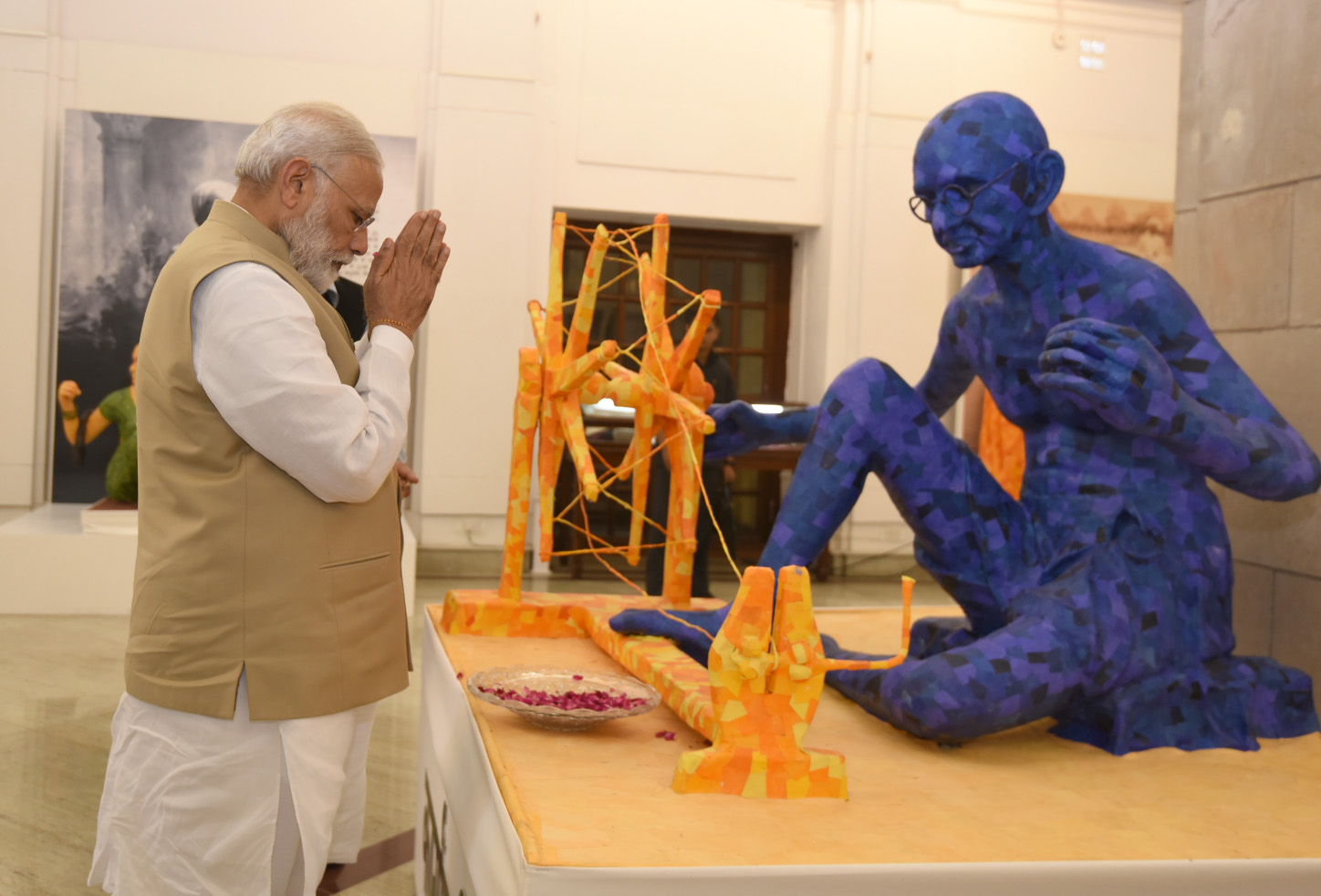 2017-04-11
It is a web portal and mobile application launched recently on the occasion of Valour Day of Central Reserve Police Force (CRPF).
2017-04-11
The second seed Tarun Gakhad and top seed Sneha Rajwar were crowned champions in their respective age categories of the PNB MetLife Junior Badminton Championship Season 3 concluded at Thyagaraj Stadium here on 7th April 2017
2017-04-11
Democratic Republic of Congo President Joseph Kabila has appointed Bruno Tshibala as the new prime minister of the power-sharing government
2017-04-11
Mercedes driver Lewis Hamilton won the Formula One World Championship's Chinese Grand Prix title.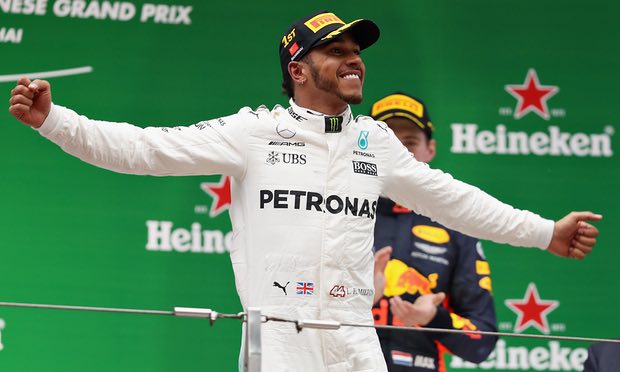 2017-04-11
Indian-origin Anuja Ravindra Dhir on 9 April 2017 became the first non-white judge of the Old Bailey Court of London. She is also the youngest circuit judge currently to sit at the court.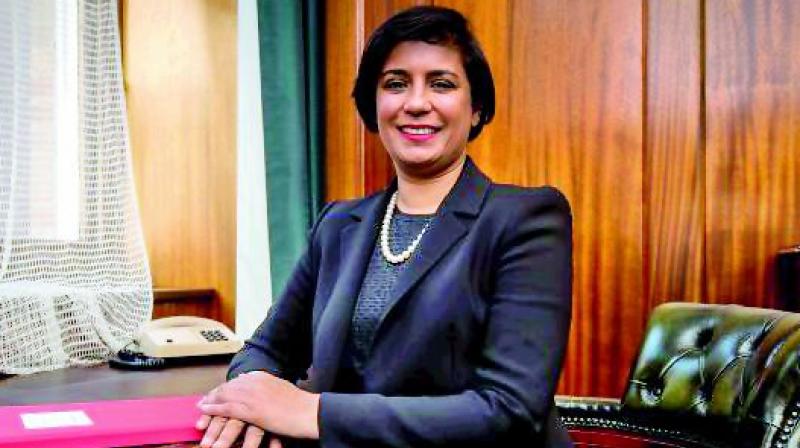 2017-04-11
Asha Khemka, Principal and CEO of West Nottinghamshire College, has been named the 'Asian Businesswoman of the Year' for her efforts in the field of education and skills at the Asian Business Awards ceremony.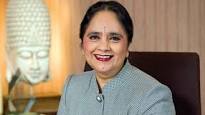 2017-04-10
Under Central Government's 'Namami Ganga Programme',The National Mission For Clean Ganga(NMCG)has approved Rs 2154.28 Crore for 26 projects.Under this plan the NMCG will set up sewage treatment plant and sewage network in 4 states :Uttar Pradesh,Jharkhand,Uttarakhand and Delhi.
2017-04-10
Prominent Indian-Americans Vishal Amin and Neomi Rao will be Trump's new IP and regulatory czars respectively on 7th April 2017
2017-04-10
L and T's president and deputy MD S.N. Subrahmanyan has been named the company's new CEO replacing A.M. Naik who will now take charge as non-executive chairman
2017-04-10
Madhya Pradesh is all set to join the league of those states which have launched populist subsidised meal scheme for poor with the opening of canteens that provides wholesome food at Rs 5 under the Deendayal Antyodaya Rasoi Yojana
2017-04-10
Indian boxer K Shyam Kumar (49kg) clinched a gold medal at the Thailand International Tournament in Bangkok without even stepping inside the ring for his summit clash on 9th April 2017
2017-04-10
India has jumped 12 places to 40th rank globally in total 136 countries in Travel and Tourism Competitiveness report 2017 by World Economic Forum.
2017-04-10
India has inked a two billion dollar defence deal with Israel and the later will supply advanced medium-range surface-to-air missile (SAM) systems, designed to destroy hostile aircraft, missiles and drones.
2017-04-10
Union Minister for Information and Broadcasting M Venkaiah Naidu commissioned the 47th Regional News Unit (RNU) of News Services Division of All India Radio (AIR) at Visakhapatnam on 7th April 2017.
2017-04-07
Russia's ASE Group of Companies and the Nuclear Power Corporation of India (NPCIL) have signed a joint statement on Final Takeover of Unit 1 of the Kudankulam Nuclear Power Plant
2017-04-07
Israel Aerospace Industries (IAI) announced the signing of contracts worth almost $2 billion for supply of medium range surface to air missiles (MRSAM) and missile defence systems to the Indian Army.
2017-04-07
The National Association of Software and Services Companies (Nasscom) appointed Raman Roy (Managing Director of Quatrro Global Services) as its chairman for 2017-2018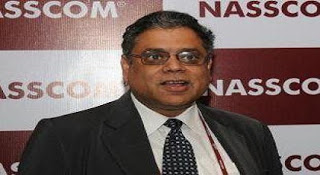 2017-04-07
India's travel and tourism sector ranks 7th in the world in terms of its total contribution to the country's Gross Domestic Product (GDP), according to a new report of the World Travel and Tourism Council (WTTC), 2016.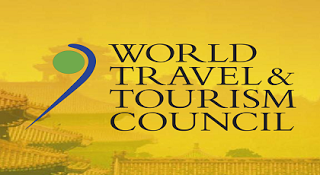 2017-04-06
The Union Cabinet chaired by Prime Minister Narendra Modi approved closure of the Mahatma Gandhi Pravasi Suraksha Yojana (MGPSY) which was set up in 2012 to address the social security-related issues of the Emigration Check Required (ECR)-category workers going abroad for employment to the ECR countries.
2017-04-06
Ajay Vir Jakhar, grandson of the late veteran Congressman Balram Jakhar and son of former state minister Sajjan Kumar Jakhar, will take over as chairman of the Punjab State Farmers Commission.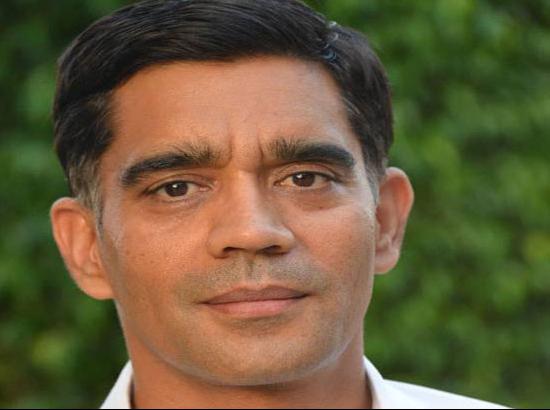 2017-04-06
SoftBank​ Group International's Lydia Bly Jett has joined the board of home-grown e-commerce firm Snapdeal
2017-04-05
Haryana Education Minister, Ram Bilas Sharma has been nominated as Chairman of Amateur Circle Kabaddi Federation of India for the next four years.

2017-04-05
Senior IPS Officer Geeta Johari appointed as new DGP of Gujarat on 4th April 2017
2017-04-05
Serbia elects Prime Minister Aleksandar Vucic as president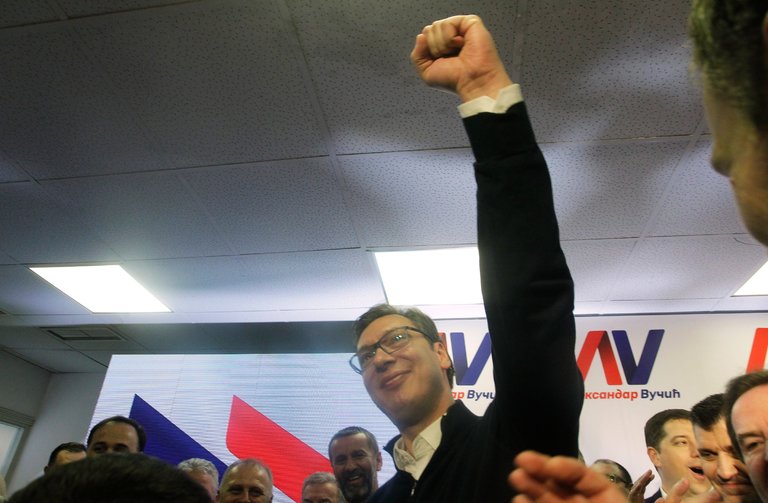 2017-04-05
FIFA (International Federation of Association Football) banned Guatemala's former football chief Brayan Jimenez for life over corruption, bribery and other offences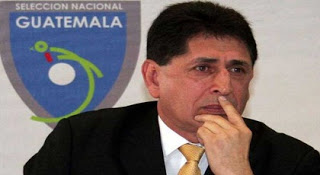 2017-04-04
India's women's T20I team captain Harmanpreet Kaur has been named Player of the Year by Australia's Women's Big Bash League team Sydney Thunder.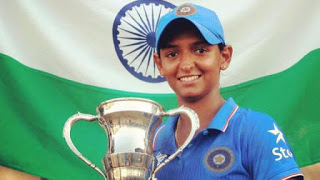 2017-04-04
Andhra Pradesh Chief Minister N Chandrababu Naidu was selected for the US India Business Council Award of 'Transformative Chief Minister'.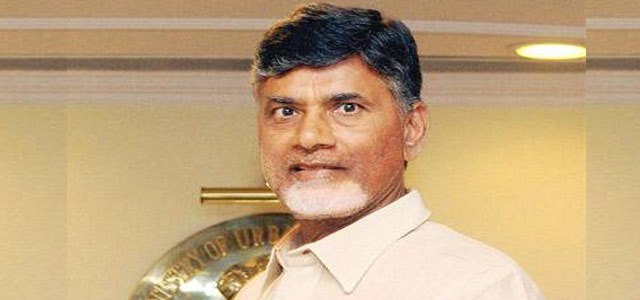 2017-04-04
PV Sindhu avenged her Rio defeat against Carolina Marin in style with a thumping 21-19, 21-16 victory over the top seed Spaniard in the India Open Super Series 2017 final
2017-04-04
Roger Federer (Switzerland) defeated Rafael Nadal (Spain) to win Miami Open 2017 Singles title.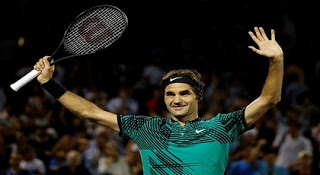 2017-04-04
Justice Indira Banerjee, a sitting judge of the Delhi High Court, has been appointed as the new Chief Justice of the Madras High Court.
2017-04-04
Rajiv Kumar Chander appointed India's ambassador and permanent representative to the UN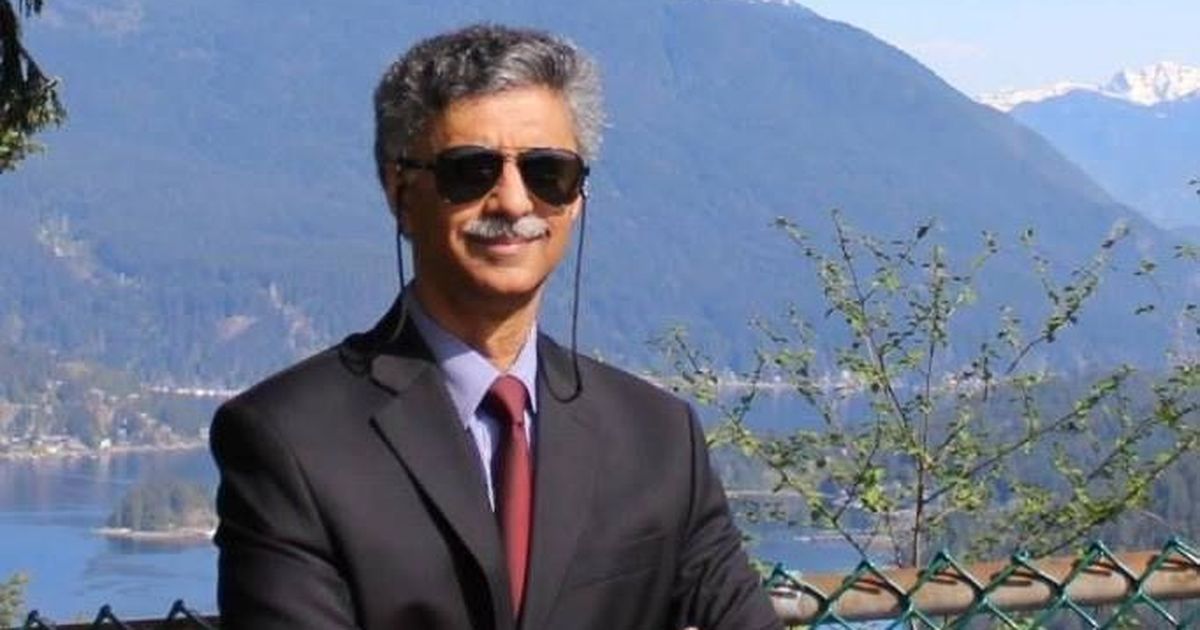 2017-04-02
SpaceX successfully re-launched one of its Falcon 9 rockets into orbit and had it return to Earth safely.
2017-04-02
Minister of Railways Shri Suresh Prabhakar Prabhu released the book titled 'Indian Railway- The weaving of a National Tapestry' jointly authored by Shri Bibek Debroy (Member, NITI Aayog) Shri Sanjay Chadha (Joint Secretary, Ministry of Commerce) and Ms. Vidya Krishnamurthi.
2017-04-02
Vanaja N. Sarna was appointed as the new chairman of Central Board of Excise and Customs (CBEC).
2017-04-02
American astronaut Peggy Whitson made history when she floated outside the International Space Station on 30th March 2017, breaking the record for the most spacewalks by a woman.
2017-04-02
Srinath Narayanan from Chennai has become India's 46th chess Grandmaster after defeating Spanish Grandmaster David Anton Guijarro at the Sharjah Masters.
2017-04-02
Dr. Navrang Saini took charge as Whole Time Member, Insolvency and Bankruptcy Board of India in New Delhi.
2017-04-02
Radhamohan Singh to inaugurate International research centre for Foot, Mouth disease of cattle and buffaloes
2017-04-02
Kenya's Joyciline Jepkosgei has broken the world half marathon record as well as the 10km and 15km marks at the Prague Half Marathon on the way to winning the IAAF Gold Label Road Race in one hour, four minutes and 52 seconds.
2017-04-01
President Pranab Mukherjee inaugurated Namami Brahmaputra river festival in Assam on 31st March 2017.