May 2017
2017-05-29
Senior bureaucrat Anurag Tripathy appointed as the Secretary of the Central Board of Secondary Education (CBSE) on 25 May 2017
2017-05-29
Union Defence and Finance Minister Arun Jaitley inaugurated the Defence Research and Development Organisation's (DRDO)'s new Aeronautical Test Range (ATR) in Karnataka.
2017-05-27
US Senate confirms Indian-American Amul Thapar to key judicial post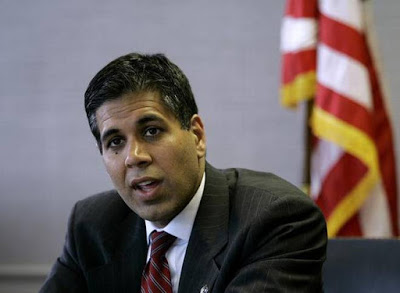 2017-05-26
P V Sindhu Elected to Badminton World Federation Athletes' Commission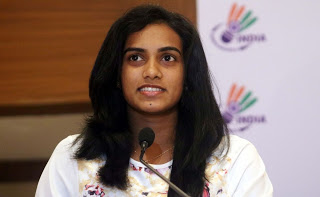 2017-05-25
ISRO and NASA collaborates again to develop world's most expensive earth imaging satellite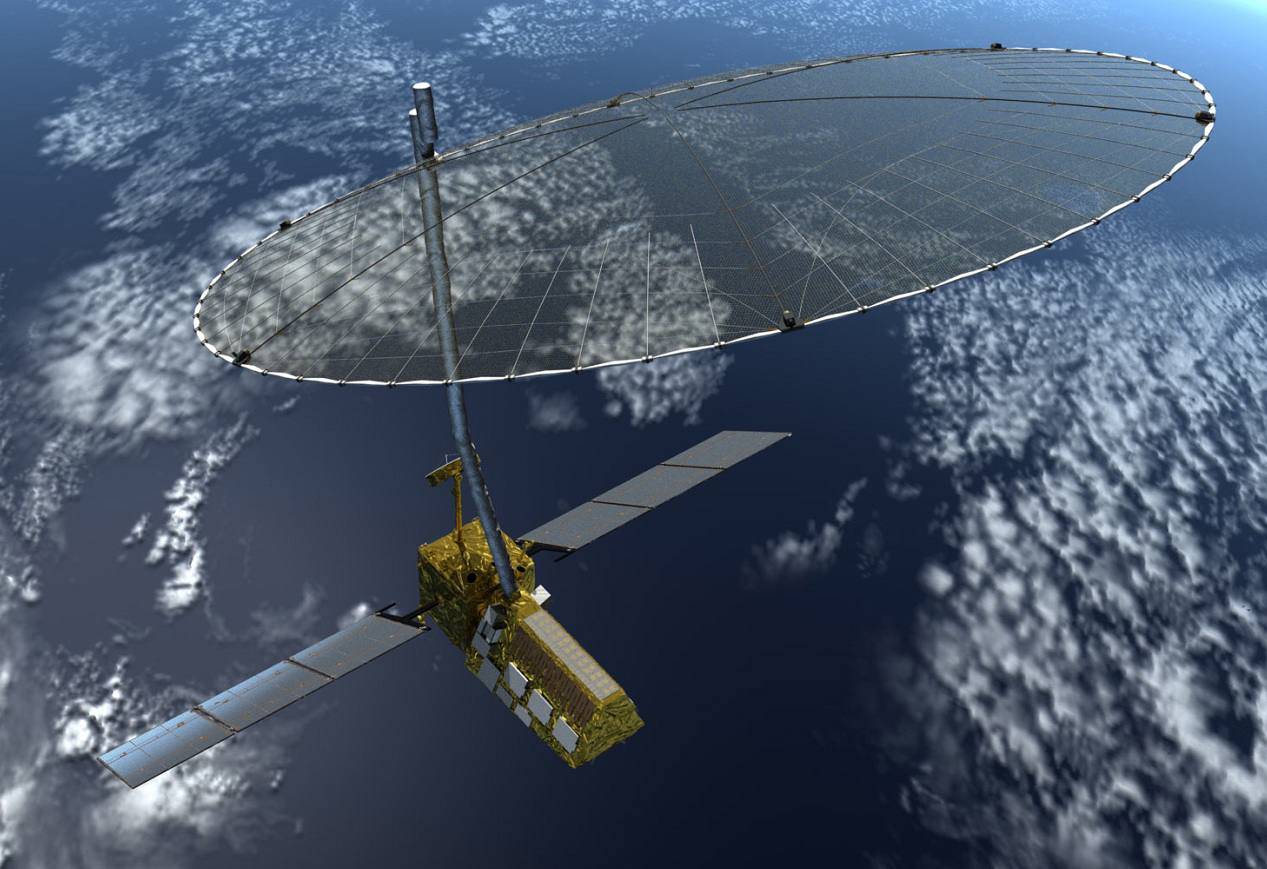 2017-05-25
Former Ethiopian Health Minister Tedros Adhanom Ghebreyesus has been elected the new Director-General of the World Health Organisation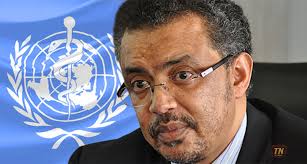 2017-05-24
Rohan Chakravarty, a wildlife and environment cartoonist from India, has won WWF International President's Award 2017 for his efforts to change attitudes towards nature.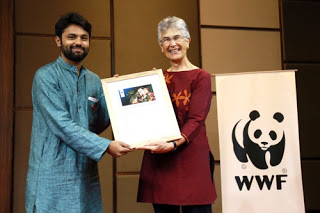 2017-05-24
India's R Vaishali won the women's title with eight points from nine rounds in the Asian Continental Blitz Chess Championship in Chengdu, China.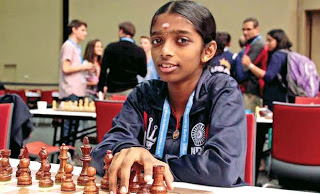 2017-05-24
India overtook Japan to become the second-largest steel producer in the world after China in 2016, according to data released by the International Stainless Steel Forum (ISSF).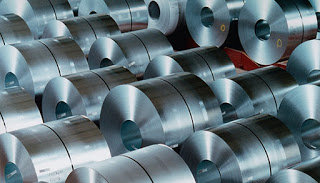 2017-05-23
Alexander Zverev win Italian Open title by defeating Novak Djokovic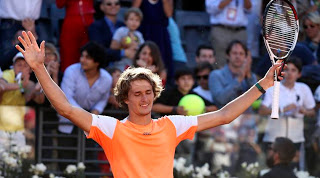 2017-05-22
Soumitra Chatterjee and YC Deveshwar were conferred the Banga Samman, West Bengal's highest civilian award, by Chief Minister Mamata Banerjee on 20th May 2017.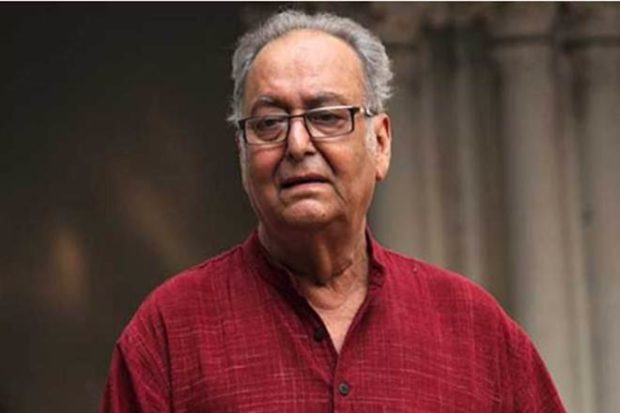 2017-05-22
Defence Research and Development Organisation (DRDO) chief Dr S Christopher gets one-year extension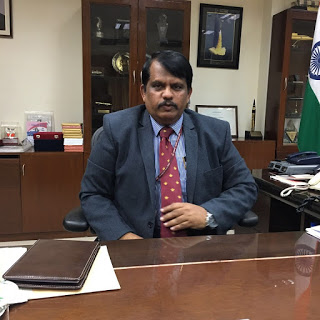 2017-05-22
Scientists at NASA have named a new organism discovered by them after the much-loved A.P.J. Abdul Kalam. The name of the bacterium is Solibacillus kalamii, the species name is after Dr. Abdul Kalam and genus name is Solibacillus which is a spore-forming bacteria.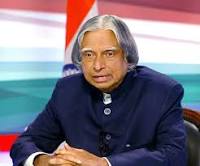 2017-05-22
Arunachal Pradesh's Anshu Jamsenpa is first woman to scale Mt Everest twice in 5 days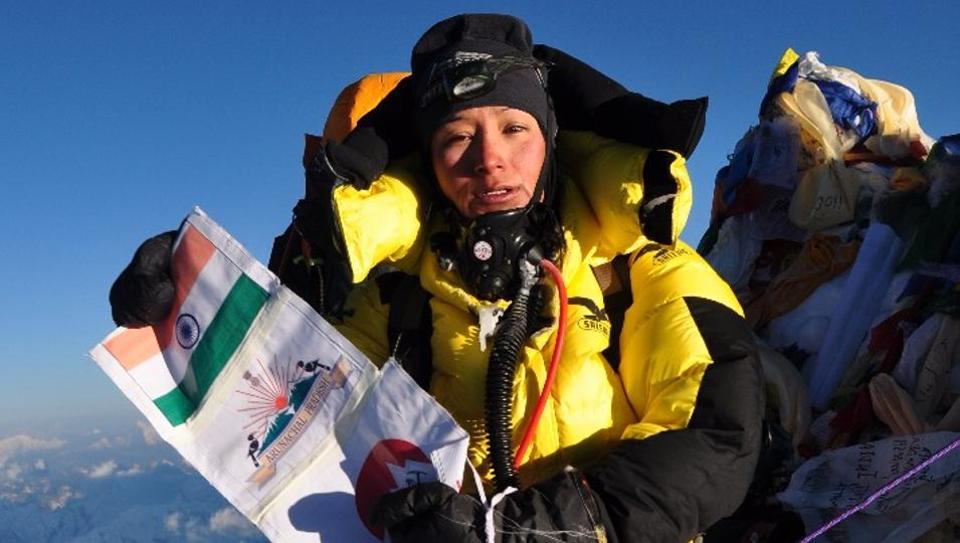 2017-05-21
Debutant Amanjeet Singh, Raju Chinna Srither and Abhishek Verma on the podium after winning the gold medal in the Compound Team event at the Archery World Cup in Shanghai on 20th May 2017
2017-05-21
An Indian boy has won the world's largest pre-college science competition in the US in the environmental engineering category for his project on biodegradation of pesticides.

2017-05-21
Air Marshal PN Pradhan AVSM took over as Deputy Chief of Integrated Defence Staff (Operations), HQ IDS, officials said on 19th May 2017.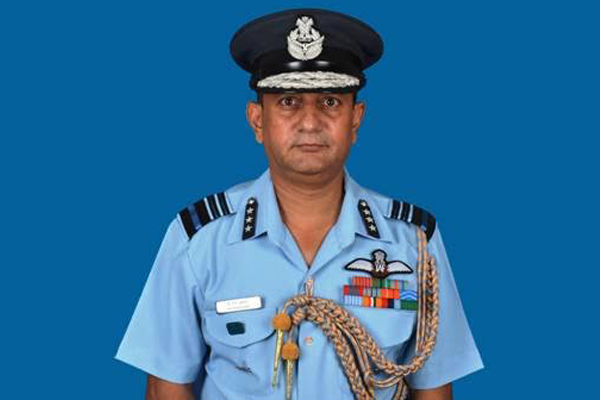 2017-05-20
Indian-American student Pranay Varada wins 2017 National Geographic Bee Competition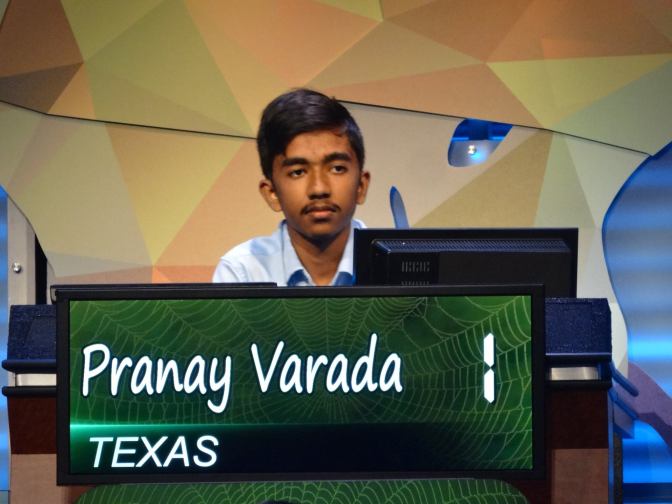 2017-05-20
Grand Master R.R. Laxman of Integral Coach Factory finished on top with 9.5 points to win the All India Open Rapid FIDE Rating Chess Tournament at the Kshudiram Anushilan Kendra here on 18th May 2017.
2017-05-20
Sanjay Gubbi of Karnataka have won the prestigious Whitley Award, popularly known as Green Oscars, for wildlife conservation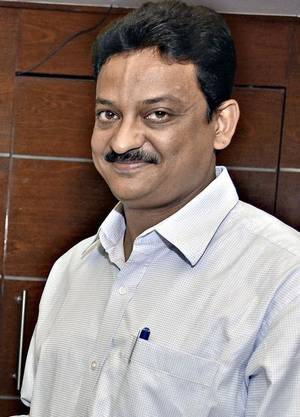 2017-05-20
Former Prime Minister Manmohan Singh presented now the 2014 Indira Gandhi Prize for Peace to the Indian Space Research Organisation (ISRO).
2017-05-20
Bilateral Exercise Between Indian and Republic Of Singapore Navy SIMBEX-17 Commences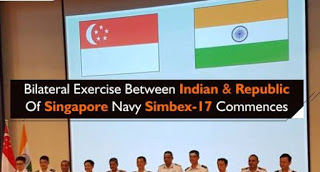 2017-05-19
Nearly after 30 years after the induction of Bofors howitzers, Indian Army will get its first artillery guns called M777 from BAE Systems.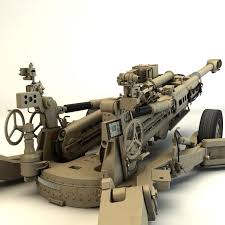 2017-05-19
Indian scientist Shrinivas Kulkarni awarded prestigious Dan David prize for his work in astronomy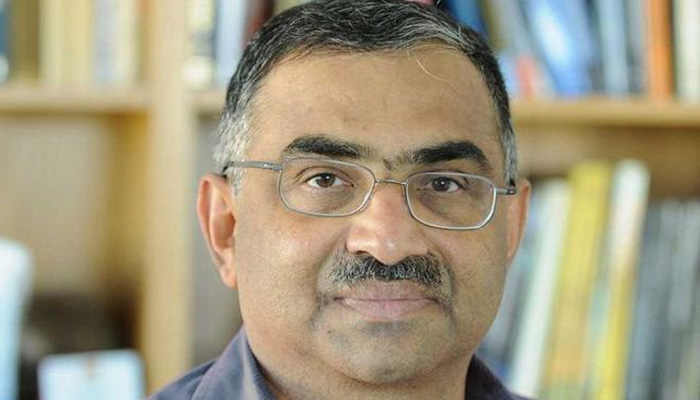 2017-05-19
The Andhra Pradesh Legislature passed a Bill to appoint Olympics silver medalist P V Sindhu as a Group-1 officer in the government, by amending the State Public Services Act.
2017-05-19
The Minister of State for Labour
2017-05-18
Paytm Payments Bank to launch on May 23; Renu Satti appointed as new CEO
2017-05-18
Dr. Purnima Devi Barman, wildlife biologist and conservationist of Assam, nominated for the prestigious Whitley Awards also known as the Green Oscars.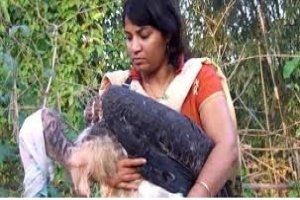 2017-05-18
Anshu Jamsenpa, a mountaineer from Arunachal Pradesh has created history after becoming the first Indian woman to climb Mount Everest for the fourth time.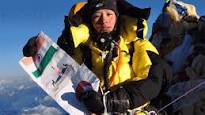 2017-05-18
The Indian Navy and Ahmedabad- based Space Application Centre (SAC) inked a pact on data sharing and scientific cooperation in the field of meteorology and oceanology.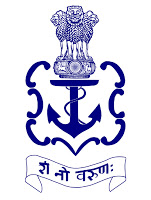 2017-05-18
SpaceX has launched a communications satellite for Inmarsat, marking its first launch for the London-based mobile broadband company.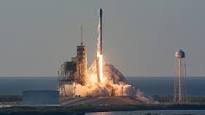 2017-05-17
Edouard Philippe appointed as Prime Minister of France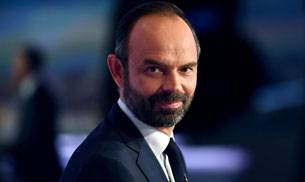 2017-05-17
Assistant Professor in Department of Biomedical Engineering at Indian Institute of Technology – Hyderabad (IIT-H) Aravind Kumar Rengan has been awarded the prestigious Indian National Science Academy (INSA) medal in the Young Scientist category for 2017.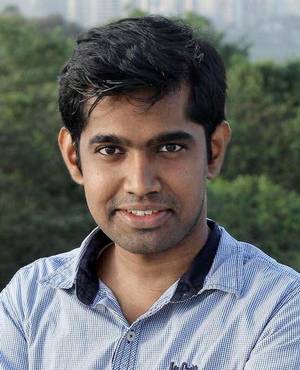 2017-05-16
Arjun Maini Becomes The First Indian To Win A GP3 Race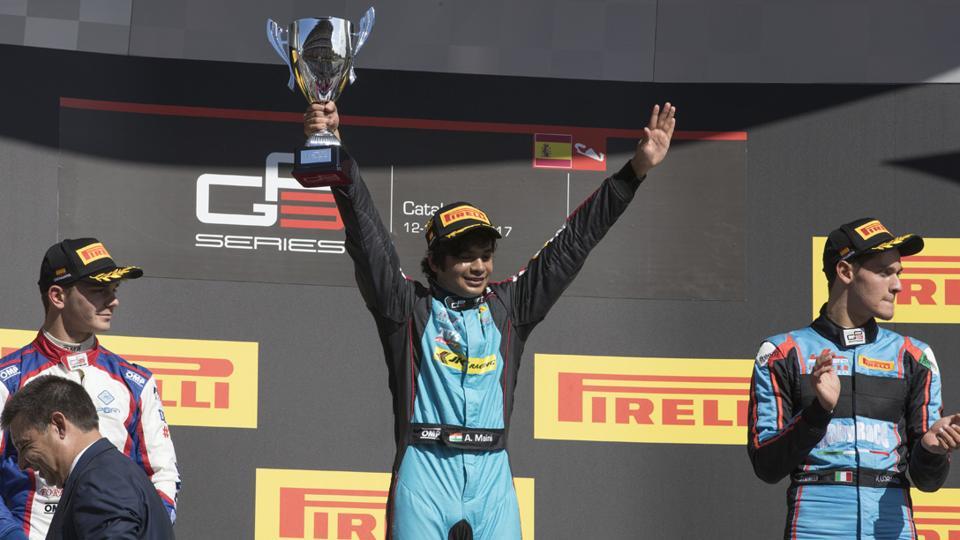 2017-05-16
Sikkim Chief Minister Pawan Kumar Chamling was conferred the first Bhairon Singh Shekhawat Life Time Achievement Honour in Public Service by President Mukherjee in Jaipur on 15th May 2017
2017-05-16
Secretary General Antonio Guterres has appointed Ovais Sarmad of India as the Deputy Executive Secretary of the UN Framework Convention on Climate Change (UNFCCC)
2017-05-15
KalamSat - World's smallest satellite named after the former India President Dr APJ Abdul Kalam, built by Indian teen Rifath Sharook, 12th-grade student from Tamil Nadu's Pallapatti town to be launched by NASA on June 21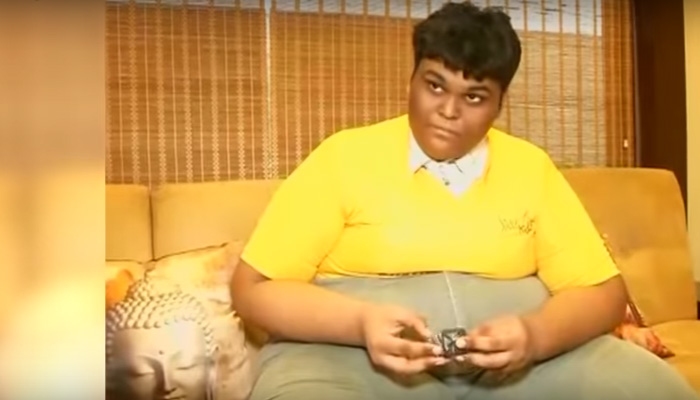 2017-05-15
Ramudri Someshwara Rao wins gold at 2017 World Para Athletics Grand Prix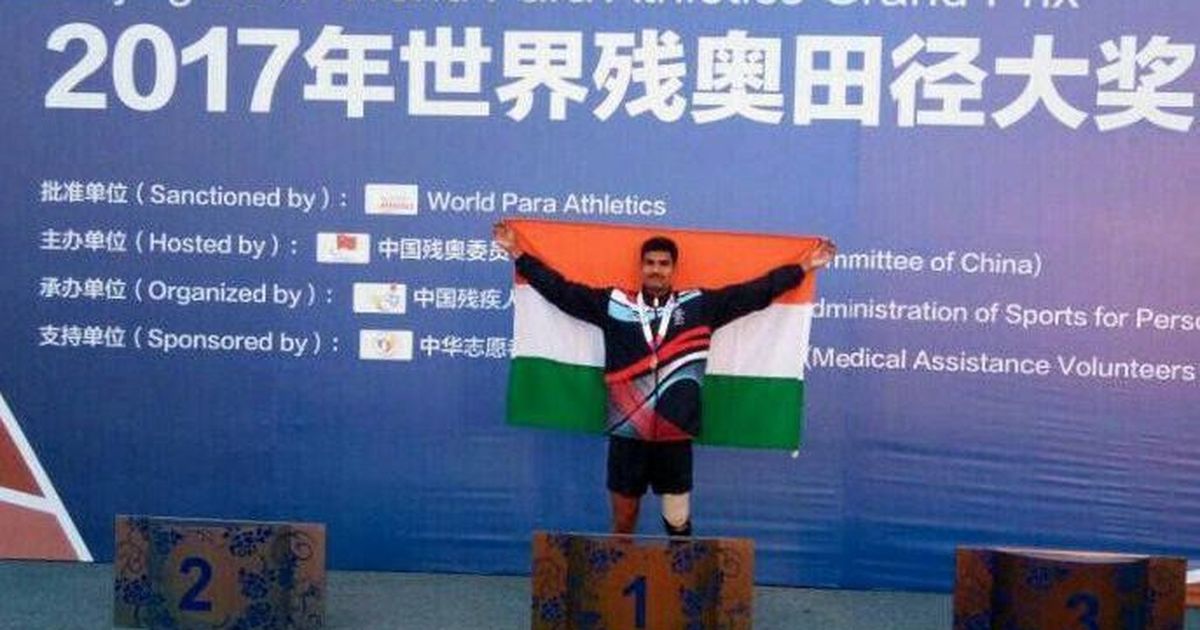 2017-05-15
The Bahamas has elected Free National Movement's Hubert Minnis as its new Prime Minister, defeating incumbent Progressive Liberal Party's leader Perry Christie in a 34-5 parliamentary split.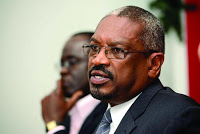 2017-05-15
Rafael Nadal beat Dominic Thiem to win his fifth Madrid Open title and move into the world's top four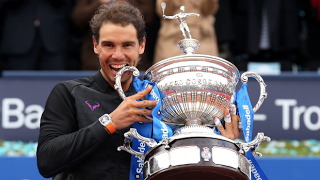 2017-05-13
Retired judge of Delhi High Court Justice Mukul Mudgal was on Friday elected as the Chairman of FIFA Governance committee at the world football governing body's 67th Congress in Manama.
2017-05-13
Former DRDO director and scientist V K Saraswat appointed Jawaharlal Nehru University chancellor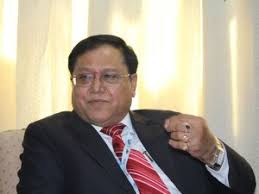 2017-05-13
Union Minister of Road Transport and Highways Nitin Gadkari launched the National Highways Authority of India (NHAI) Masala Bond at the London Stock Exchange, UK.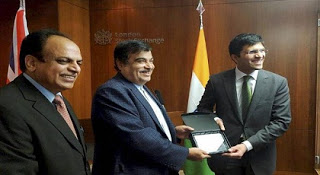 2017-05-13
Light combat aircraft 'Tejas' has successfully demonstrated an Air-to-Air Beyond Visual Range (BVR) missile firing capability by releasing Derby Air-to-Air BVR missile in RADAR guided mode.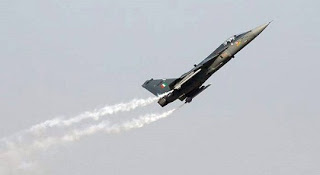 2017-05-13
Vinay Mohan Kwatra currently a joint secretary in the Prime Minister's Office has been appointed as the next ambassador to France.
2017-05-13
Bollywood superstar Amitabh Bachchan has been appointed by the World Health Organisation as its Goodwill Ambassador for Hepatitis in South-East Asia Region to spread awareness about the disease.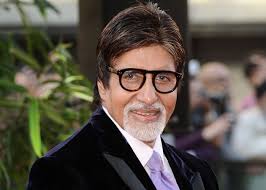 2017-05-13
India test-fires 'Spyder' surface-to-air missile from Odisha test range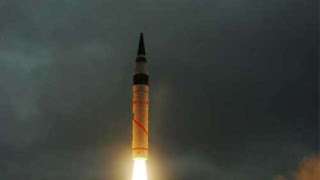 2017-05-12
Microblogging platform Twitter has elevated Taranjeet Singh as its Country Director for India
2017-05-12
PM Narendra Modi launched the integrated case management system of the Supreme Court in the presence of the Chief Justice of India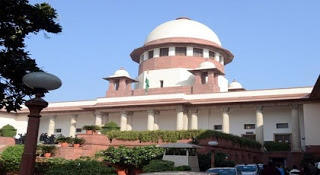 2017-05-12
Sanjay Mitra appointed as new Defense Secretary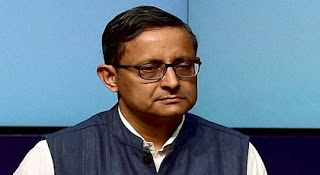 2017-05-11
South Korea's liberal leader Moon Jae-In took the oath as president, tasked with navigating the country out of rising tensions over North Korea's nuclear program and the risk of a rift with the United States.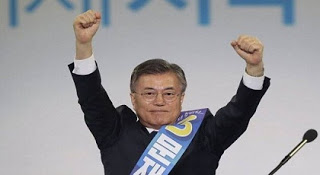 2017-05-11
Oracle launches cloud computing service for India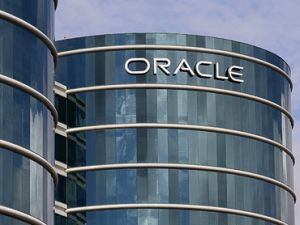 2017-05-10
Emmanuel Macron elected as President of France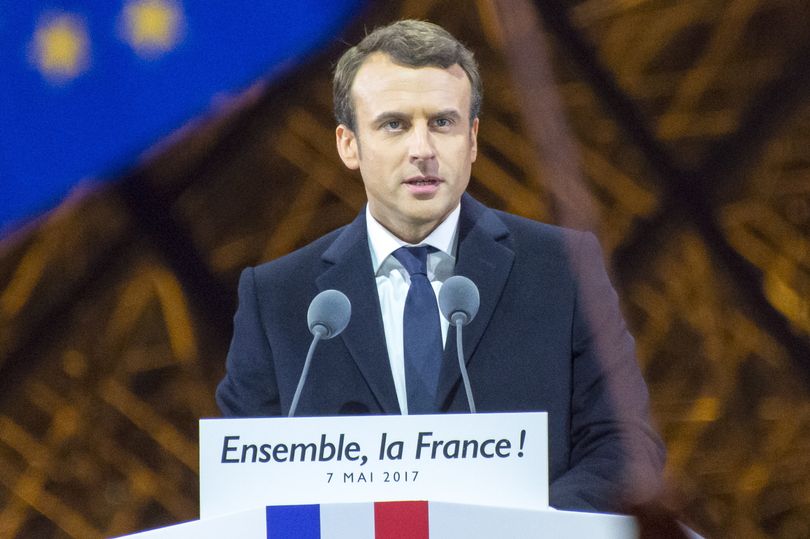 2017-05-10
Supreme Court holds Calcutta high court justice C.S. Karnan guilty of contempt of court and sentences him to six-month imprisonment
2017-05-10
Heena Sidhu wins bronze in Grand Prix of Liberation Plezn 2017 Shooting championship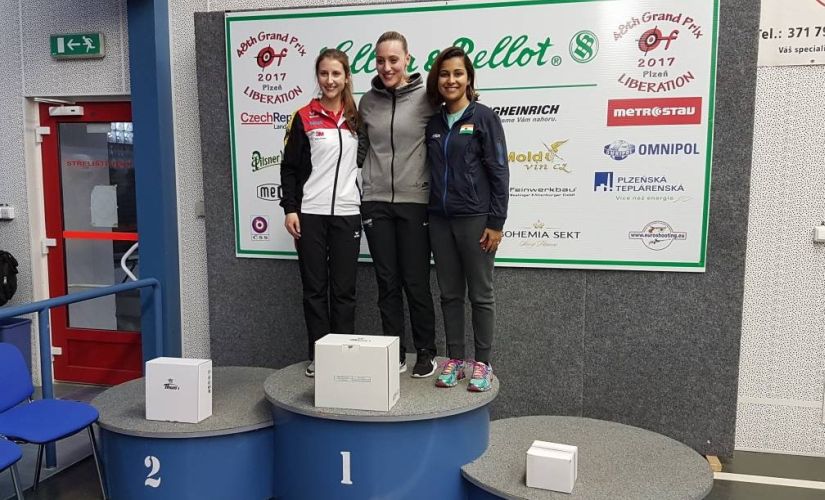 2017-05-10
Venu Rajamony appointed India's Ambassador to Netherlands
2017-05-09
Indian boxer Shiva Thapa ended up with a silver medal in the 60-kg category at the Asian Boxing Championships in Tashkent, Uzbekistan.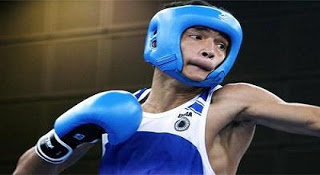 2017-05-09
India has been unanimously elected as the President of UN-Habitat, an organ of the United Nations Organisation
2017-05-09
Oracle signs MoU with Jharkhand for cloud-based citizen services
2017-05-08
The Appointments Committee of the Cabinet has approved the appointments of Prabhat Kamal Bezboruah and M S Boje Gowda as chairmen of the Tea Board and the Coffee Board, respectively.
2017-05-08
Senior IPS officer T P Senkumar on Saturday took charge as DGP (Law and Order), after a successful 11-month-long legal battle against the LDF government which had removed him from the post.
2017-05-08
Vice Admiral Sunil Lanba, Flag Officer Commanding-in-Chief (FOC-in-C) of Western Naval Command, has been appointed as the new Chief of Naval Staff and will assume charge on May 31.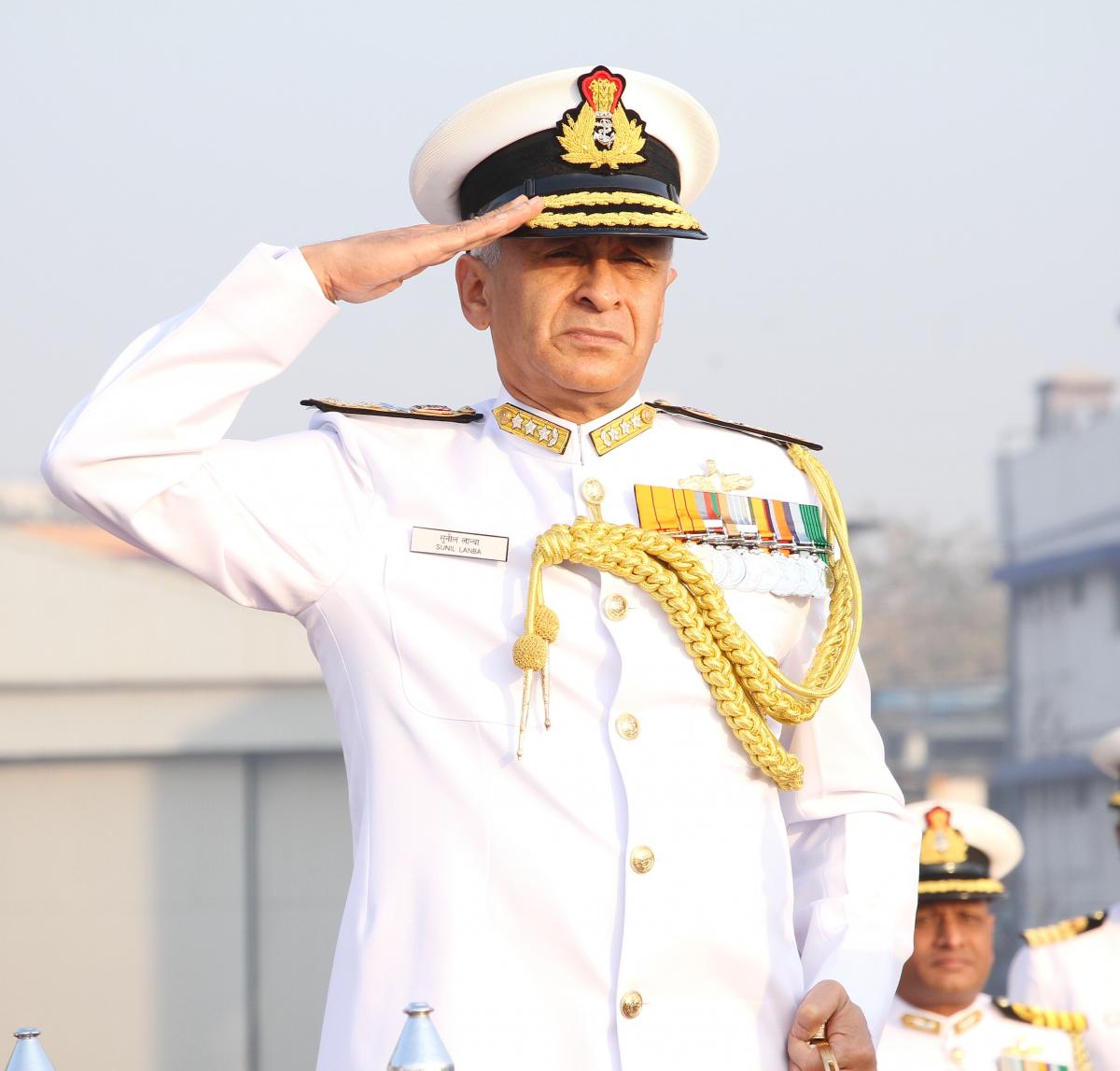 2017-05-07
Great Britain beat Australia 4-3 in a thrilling hockey final of the 26th edition of the Azlan Shah Cup at Ipoh, Malaysia.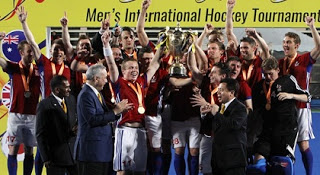 2017-05-06
Reliance, SAP launch 'SARAL GST' solution for taxpayers
2017-05-06
In order to Strengthen defence ties, India has opened its first private small arms manufacturing plant at Malanpur, Madhya Pradesh in a joint venture with Israel.
2017-05-06
MO Rego, MD and CEO of Bank of India, has been appointed MD and CEO of Syndicate Bank with immediate effect.
2017-05-06
RA Sankara Narayanan, ED, Bank of India, has been appointed MD and CEO of Vijaya Bank with effect from September 1.
2017-05-06
R Subramaniakumar, Executive Director, Indian Overseas Bank, has been elevated as MD and CEO of the bank by Appointments Committee of the Cabinet
2017-05-06
G Rajkiran Rai, Executive Director at Oriental Bank of Commerce, has been appointed MD and CEO of Union Bank of India, for a period of three years with effect from July 1.
2017-05-06
Appointments Committee of the Cabinet has approved the appointment of Dinabandhu Mohapatra, Executive Director at Canara Bank, as MD and CEO of Bank of India.
2017-05-06
Sunil Mehta, Executive Director, Corporation Bank, has been appointed as MD and CEO of Punjab National Bank by Appointments Committee of the Cabinet
2017-05-06
Usha Ananthasubramanian, MD and CEO, Punjab National Bank, has been appointed as MD and CEO of Allahabad Bank by Appointments Committee of the Cabinet has approved
2017-05-06
The Insolvency and Bankruptcy Board of India (IBBI) has constituted Technical Committee to lay down Technical Standards for the performance of core services and other services in accordance with Regulation 14 of the IBBI (Information Utilities) Regulations, 2017. The committee will be Chaired by Dr. R. B. Barman and the three members of the committee are Dr. Nand Lal Sarda, Dr. Pulak Ghosh and Sh. V. G. Kannan.
2017-05-05
India successfully launched the South Asia Satellite GSAT-9
2017-05-05
Chairman of Nicco group and past president of CII Rajive Kaul was conferred with the Order of Diplomatic Service Merit Sungnye Medal of the Republic of Korea for his services rendered as honorary consul general of South Korea in Kolkata.
2017-05-04
Madhya Pradesh has become the first state to switch to the January-December financial year from the existing April-March cycle. A decision to this effect was taken at the state cabinet meeting held in Bhopal.
2017-05-04
Mallikarjun Kharge is the new chairman of the 21-member (14 from Lok Sabha and 7 from Rajya Sabha) Public Accounts Committee (PAC) of Parliament. Kharge has replaced Congress leader K V Thomas whose term ended on April 30.
2017-05-04
Braj Bihari Kumar, the editor of quarterly journals Dialogue and Chintan Srijan, has been appointed as the chairman of the Indian Council of Social Science Research (ICSSR).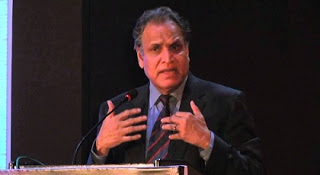 2017-05-03
Padma Venkataraman bestowed with Avvaiyar award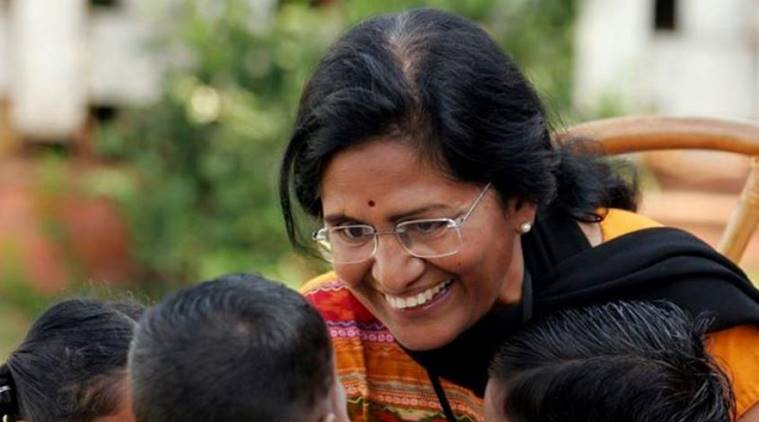 2017-05-03
Mr. Anthony Lianzuala took over as the New Controller General of Accounts (CGA), Department of Expenditure, Ministry of Finance with effect from May 1, 2017, in New Delhi
2017-05-02
Sanjay Pratihar, a scientist at Assam's Tezpur University, has been selected for the prestigious Indian National Science Academy (INSA) medal for the Young Scientist Award, 2017.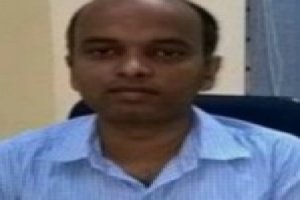 2017-05-02
Beverages multinational Coca-Cola's Indian arm on 28 April 2017 announced the appointment of T K K Krishnakumar as the President of the company's India and South West Asia business.
2017-05-02
Joshna Chinappa scripted history by becoming the first Indian to clinch the Asian Squash title with a thrilling win over compatriot Dipika Pallikal Karthik in the women's final.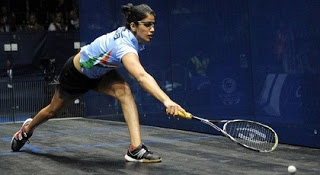 2017-05-02
Ms. Shobana Kamineni, Executive Vice Chairperson, Apollo Hospitals Enterprise Ltd., has assumed office as the new President of Confederation of Indian Industry (CII) .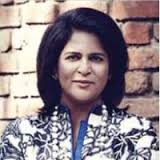 2017-05-02
Madhya Pradesh becomes first Indian state to change financial year to January-December starting from 2018.

2017-05-01
Russian Grand Prix 2017: Valtteri Bottas wins his first F1 race